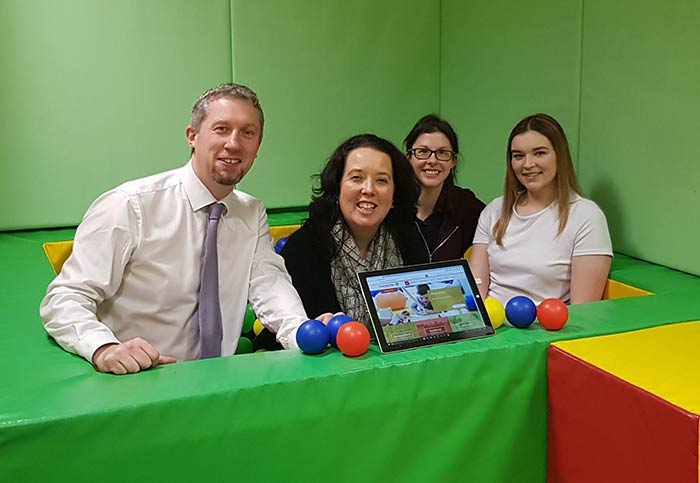 Award winning children's charity Sensational Kids has launched its new website which has been proudly sponsored by Kildare Website Design company Graphedia.
The charity provides affordable and accessible child development services for children of all abilities, including those with special needs and other developmental delays.
The website was built from the ground up, importing data from previous website, it is ECommerce  Responsive, with Realex Payments Integration, a donation feature, Search Engine Optimisation (SEO) Marketing, Rich Data Tags for e-commerce and a custom event booking plugin, with PDF tickets with QR barcodes, attendee lists and event reporting.
The collaboration between Sensational Kids and Graphedia came about when Sensational Kids was invited to do a presentation about its work to the Kildare Chamber of Commerce. One of the people listening to the Sensational Kids CEO Karen Leigh as she delivered her presentation was Niall Reck of Graphedia. He instantly offered to build a new website for the multi-award-winning charity as part of its corporate social responsibility efforts.
Karen says of the new website; "We were blown away with the generosity of his offer and even more delighted with the end results. We run an online child development shop as a fundraiser for our early intervention services for children so our website is critical to our funding streams.  Since the new website went live recently we have noticed a steady increase in sales from our online child development shop, which is helping us with our fundraising goals.  We really can't thank Niall and his team at Graphedia enough for everything they have done for Sensational Kids."
Niall Reck of Graphedia says Karen's presentation inspired him to make his offer to build the website.
"When I heard Karen's presentation I was inspired to offer her and Sensational Kids whatever services they needed. I saw an opportunity to improve on the website that they had and to make it more user friendly. The challenge was to build a website which has a bespoke design, promotes the services of Sensational Kids, has payment integration, includes a blog, accepts donations and promotes events with a ticketing option. Over two to three months we developed the custom-built website from the ground up with all of these features. It was a pleasure working with Karen and we are delighted with the end result. Graphedia was established 17 years ago in Wexford and we were delighted to have opened our Naas office three years ago."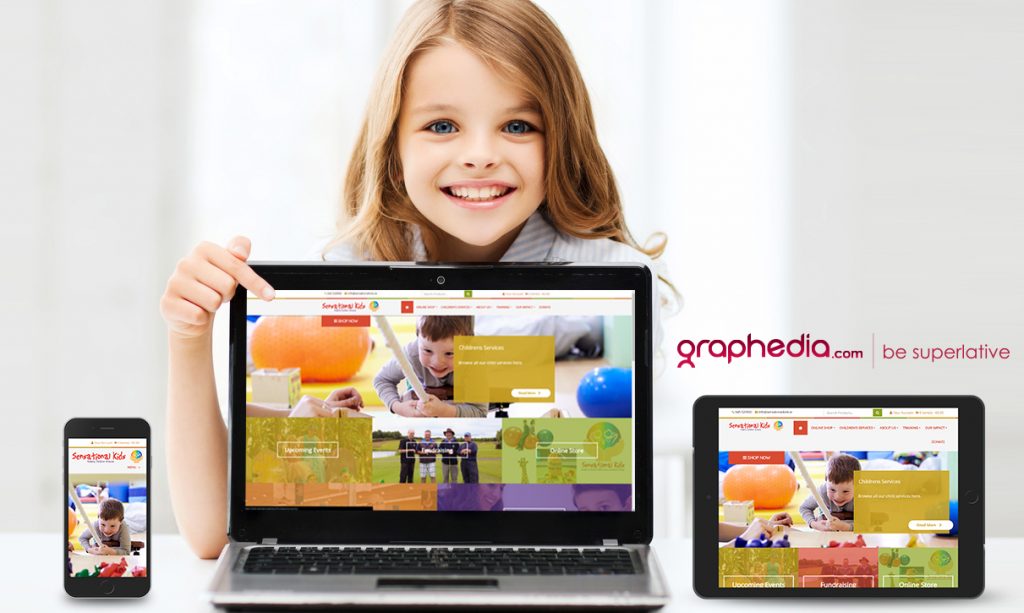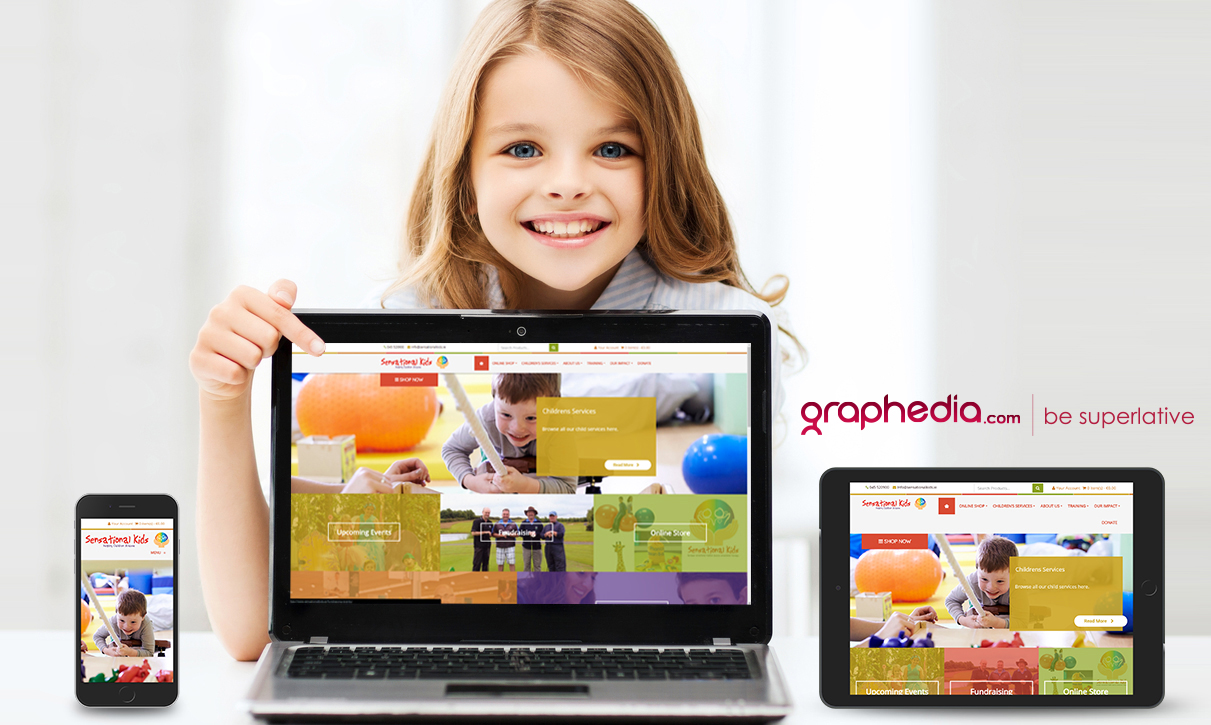 Sensational Kids helps over 200 children every month through Occupational Therapy, Speech and Language Therapy, Educational Psychological Assessments, Reading Tuition, Play Therapy and many more services. https://www.sensationalkids.ie
For further information about Sensational Kids, please visit www.sensationalkids.ie, call 045 520900 or drop into the shop and centre in Kildare Business Park, Kildare Town.