Website Design Wexford
Make Sales while you sleep.
Graphedia is a highly-skilled website design & eCommerce website development company with a business-oriented & logical approach that caters to your business needs. Our Ecommerce Website designers keep your requirements, target audience, budget, and products in mind, right from the planning to execution.
Sell Anytime, Anywhere Like A Pro
As the top Website Design Wexford service provider, we offer full-proof solutions for strengthening your business at an affordable cost. Web Design Wexford is now simple and effective with our customized and superlative web designs that guarantee maximum ROI and covert customers strategically.
Seamless Customer Experience
Besides Web Design Wexford, we provide eCommerce website solutions that are rich in quality, and features, and make you an eCommerce leader.
We are Wexfords First choice when it comes to superlative web design and web development services.  We have some of Wexford best known companies such as Wexford Chamber of Commerce, South East Radio, Baku GLS, Trax, Simone Walsh, Kehoe Property , Blaise Brosnan and many more top companies.
We provide Character Animation, Bespoke Website Coding, App Development, eCommerce Development and Design in Wexford, New Ross, Gorey & Enniscorthy.  All websites created by Graphedia are visually appealing and grab the attention of a visitor, we want you to be superlative.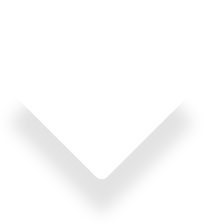 We take pride in each site  that we create.  We can build your website using WordPress, or customised Content Management System (CMS) specifically for your needs.
Don't forget to ask us about Grants that you might be able to avail off, currently Local Enterprise Offices have a 50% grant up to €2500 Euro towards developing an Ecommerce website.  We can also help generate an APP from your store if you require it and we have a range of Video & Digital Animation Services
Have a look at the rest of our superlative clients below