Our App Development Services for Apple iOS and Android
Mobile phones are the most preferred device. Leverage this preference to your advantage by launching an excellent mobile app for Apple and Android Devices. Partner with Graphedia, a highly recognized mobile development agency in Kildare & Wexford.
Mobile apps built with an intuitive UI, creative designs, and a clear business idea in mind shine on any app store. Creating your business' app might sound like a small task, but it's the perfect opportunity to stand out among the competition and make a name for your business.
A mobile app that defines your business' goals and highlights your offerings is exactly what you should strive for and you can't do that when you don't partner with experts. From business analyses to application testing, each phase is crucial when you're building a mobile app. But there is one crucial element that you shouldn't miss: the designer.
Graphedia's experience in web and app development allows you an edge in the overall competition. Our team of passionate designers can come up with creative, innovative ideas that reflect your business culture.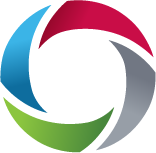 Graphedia helps you make sales while you sleep!
Mobile app development services cover end-to-end development. From analyzing your business' services to launching the final application, we'll complete the process for you. A mobile app launch is like telling the world, "Hello! Here I am!" And when you launch, your app should be better than good. It should be superlative. Superlatively you. 
Rely on our mobile app development to launch your application and capture the attention of your customer base. With our experience in Android and iOS app development, you can reach more customers within seconds and continue to make sales even when you're offline.
Why do our services stand out?
Our mobile app development services stand out for various reasons:
Intuitive designs backed by in-depth industry analysis.
Creative, simplistic UIs that are powered by our understanding of your business.
Exceptional customer experience to overpower your competitors.
Guaranteed information protection security and comprehensive quality management.
Expert business analysis to unlock the true potential of your business.
Compatibility with both Android and iOS operating systems to increase your customer reach.
Understand our simple development process
Strategy: Creating a strategy that will establish the goal you're trying to achieve with the mobile app.
Analysis & Planning: A simple implementable development plan created after analysis of your business and target users.
Design: Wireframe creation to test out the navigation and customer experience of the mobile app.
Development: Development of front-end and back-end servers to support tools and functions of the mobile application
Testing: Final, through a pre-live checklist to provide an exceptional customer experience and fulfill your goals.
Go live: Handover of application and rights.
Why Choose Us?
Experience: Unrivalled 21 years of experience in web and app development.
Expertise: Innovative, superlative designs based on client briefs are our forte.
Transparency: We are always clear, concise, and honest about project progress.
Packages: Our affordable packages are designed to reduce costs and trim the fat, saving your money.
Professional: Team of experienced professionals with in-depth knowledge of mobile frameworks and operating systems.