Your own personalised Ticketing Management System Sell Tickets – Booking Engine for Event Ticketing and Event Registration
Sell access to your events, venues and bookable services with a Graphedia TMS
Join many irish Businesses selling tickets to their Events whether it is for Santa Claus, Halloween, Paint balling, Quad Biking, or booking a caravan etc, Add Graphedias powerful TMS to your website for event, ticketing and booking. Sell unlimited tickets and manage free registration for physical events, virtual events or both!
If you are looking for a  professional TMS that can manage multiple order at once, reserving pre booked sseats without duplication,  backed up with award winning customer Service then the Graphedia TMS is for you.
No commission OR ticket fees.
Make Sales While you sleep with Graphedia TMS, Contact us Today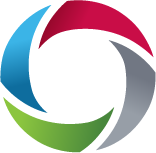 Graphedia TMS lets you sell tickets and turn your web site in to an online event ticketing and event registration system. There are loads of great features to help you set up event registration forms and sell out your event tickets. And best of all No commission OR ticket fees.
Features
Sell tickets directly on your site
No third party ticket fees
Online Ticketing System
Custom registration forms
Calendar of Events
Tickets delivered to attendees via email
Calendar broken down into chosen days and allows them to choose how many slots per day
Coupon Code Generator
Generation of Receipt, Voucher and QR code with all bookings
Custom Reporting for all departments
Client Manage Booking integration
Mobile optimised
Website to manage multiple orders at one time (30 a minute)
Holding period of 10 minutes for each booking
Check In App
Stripe, Paypal Payment Integration an others
Make Sales While you sleep with Graphedia TMS, Contact us Today
Why Graphedia TMS?
By choosing Graphedia TMS, you partner with an award winning web development company. You will be in good company, we have helped many small businesses in Ireland create and sell online, from Santa Claus Events to Caravan Holiday Slots
Support and Hosting
We support your business and act as your TMS Partner.  We provide you with an Administrator login, where the experience is intuitive. For anything you need, you can contact us for support along the way.
No Reliance on Third Party Tools
Unlike other ticketing add-ons, Event Tickets Plus does not rely on a third-party solution (like Eventbrite) to operate. With Event Tickets Plus, all tickets are created directly within the WordPress admin, and attendees remain on your site through the entire purchase process.
GDPR Complaint
We protect your data and take our responsibility very seriously. We are compliant with general data protection procedures.  All data is hosted on our servers located in Ireland
Make Sales While you sleep with Graphedia TMS, Contact us Today