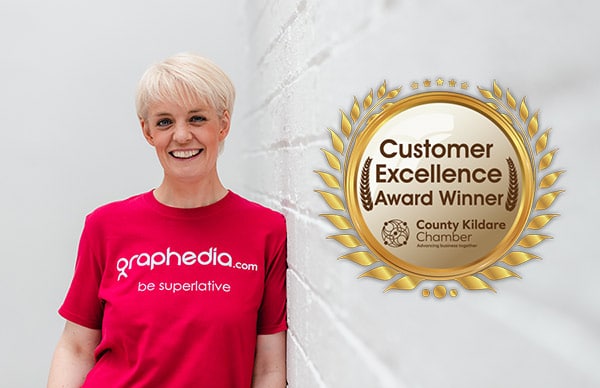 Make sales while you sleep with our superlative, creative designs for website, apps, video & branding.
Superlative, creative designs will set you apart. Partner with one of the best Digital Design Agencies in Ireland. Our exceptional designs have been recognized and selected by some of the most popular businesses in Kildare, Dublin, Wexford and the all over Ireland. An award winning design company with expertise in designing and custom coding, we provide our customer's design services for all requirements. From Website design, mobile app development to logo design and more — our creativity is exactly what your business needs to shine.
Increase your sales while you sleep with unique, eye-catching designs!
There is nothing better than getting up early in the morning to find queries from new customers. Making sales and boosting your image while you're offline is simple when you have eye-catching graphics on all your advertising content. The graphics you use can define your identity, and that is exactly why you should never compromise. Finding superlative designs that suit your business identity is easy, fast, and affordable with Graphedia. Our team of exceptional designers is exactly what you need to boost your sales and get to the top.
Get to know our dynamic team of In-house Developers
Graphedia's in-house design team consists of exceptional talent that is determined to produce fresh ideas, bringing you experience, innovation, and creativity.  Our designers are experts in the field of choosing. From HTML5 to Java, from web apps to WordPress, we have the experience you need to launch your ideas into a real-life design. We deliver superlative designs that will reflect your business' potential. When you're looking for swift delivery, and high-definition designs, our intuitive team of experienced designers is exactly what will give you the edge of overall competition.
Let Graphedia Designers kick-start your growth?
Our intricate designs are exactly what you need to launch your business' growth. We provide intuitive, creative designs that align well with the goal you're trying to reach. They reflect your business culture and identity and the potential for your growth. Recognizable designs are our forte, and that is what will set you apart.
Graphedia provides designs that empower our clients. We're experts in creating designs that will make you recognizable. Whether you're just starting or relaunching your business, our designs will help set your brand apart from all. Eye-catching, intricate designs with deeper meaning are what your business needs, and that's exactly what we will deliver.