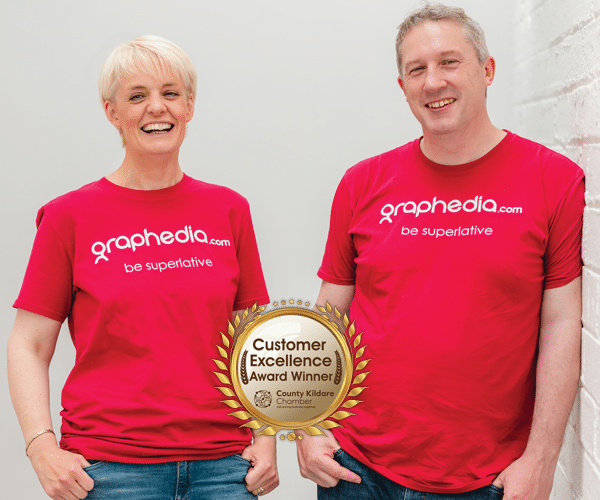 Superlative Website Design Ireland based in Kildare & Wexford
We ease your creative burden and strategically solve your design challenges with superlative digital design assets that work. Our Design agency is the best for Website Design Kildare, Website Design Wexford, Web Design in Dun Laoghaire Rathdown & Website Design Ireland. We specialise in ecommerce website design ireland.
When creativity does not work for you… let the experts take it to a whole new level. We'll create a website for you from start to finish that gets your potential customers excited. Create a memorable brand experience, build credibility, and increase conversion rates with a powerful website from an award-winning design agency.
At Graphedia, we don't just design for brands. We AMPLIFY them. And we have been for 22 years… and counting!
What we offer:
High impact creative designs for websites, apps, videos and branding designed to magnetise leads into raving customers.We are a leading provider of stunning creative design assets across Ireland, and the preferred and trusted creative partner of brands from Kildare, Dublin, Wexford, and more.  Members County Kildare Chamber, County Wexford Chamber & Dun Laoghaire Rathdown Chamber of commerce
Using our expertise in design and custom coding, we will help amplify your brand with superlative design assets delivered to you when you need them.  We build websites that your customers will love.