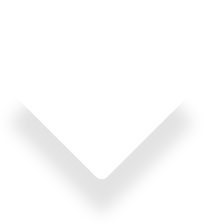 Graphedias Ecommerce Website Design Kildare, Dublin & Wexford, Helping your business make sales while you sleep.  We have created hundreds of Ecommerce website designs, generating over 5 Million Euro in sales, we have many satisfied customers selling online and we would look forward to working with you too.
Selling Products Online, Easily & Securely Nationwide & Worldwide, using open source programs like WordPress or Magento or we can customise a online payment website to your needs.
Taking Payments Online
We have helped many companies create a tailored Payment website allowing them to manage payments through your website or App, allowing customers to Pay Invoices take Deposits, Securely & Easily.
Ecommerce Website Design Dublin, Kildare & Wexford
We can set up an Online website that will allow you to sell on products online easily.
We will help you when choosing a Payment Provider, Realex, WorldNet, Sage Pay, Net Pay, Stripe, or PayPal and many More
Secure SSLs
We will also help advice on best shipping practices.
Use the best coding practices so you are Google compliant
Very easy for your customers to use and pay on
Very easy for you to update and monitor the orders on.
Are for Mobile & Tablet Responsive, so it changes it size to suit IPhones, IPads and Android devices.
All products have a Social element, so customers can like share or comment on your products using Facebook, twitter etc, increasing your awareness on the webs.
Come with full support with Graphedia superlative support team
Your ecommerce store can be customised to suit your needs
And give you a great website that will make sales while you sleep
Graphedia have been delivering superlative eCommerce website designs across Ireland for years, based in Naas Kildare & Wexford our Website Designers specialize in creating unique, well branded websites that promote your business professionally in Website Design Kildare.
We have some of Irelands best known Ecommerce companies such as County Kildare Chamber of Commerce, Haven Hire, Santas Magical Trail, Kildare Farm Foods, Sensational Kids, Splate, Wexford Chamber of Commerce,  Trax, Simone Walsh, Blaise Brosnan, Santas Enchanted Castle, Lily Bloom Florist, Bevel Edge Furniture, Mr Oil, The Bike Shop, The Workwear Centre Tipperary, PK Tiles, and many more top companies.
Some facts
We are an Authorised Google Partner
We are a Google Award Winning company
All sites are designed by Designer / Owner Niall Reck
Hundreds of Ecommerce clients
Over 5 million in online sales to date
Don't forget to ask us about Grants that you might be able to avail off, currently Local Enterprise Offices have a 50% grant up to €2500 Euro towards developing an Ecommerce website.  We can also help generate an APP from your store if you require it and we have a range of Video & Digital Animation Services.