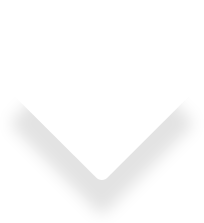 As a leading logo design company based in Kildare & Wexford, Graphedia offer a design service throughout Ireland that can help grow companies through superlative design and corporate identity development.
A logo is an important part of a company's identity. It is the face that goes with the name – a trademark.  Choosing a logo designer that can work with you to develop your branding can be a difficult choice, but we have the experience and the capacity to make your business a success through creative design.
Amazing logo design for your business
Graphedia have been delivering superlative designs across Ireland for over 18 years, based in Naas Kildare & Wexford our logo Designers specialize in creating unique, well branded logos that promote your business professionally.
We are South Easts best logo designers and branding services.  We have some of Wexford, Dublin & Kildares  best known companies such as Zombiegeddon Kildare, The Green Retreat Kildare, Hospital Accounting Services Dublin, Maher Consulting Wexford, Harvest Solar Ireland, Downda Road Productions Dublin, Doran Agri Wexford, Nelabuild Construction Dublin, Quadventure Wexford, JJ Devereux Wexford, Hope & Dream 10, Wexford Marathon, Wexford Enterprise Centre, Bob Conway VO, House of Finance Maynooth, Allen Construction and many more top companies.
Some of the Business Sectors we cater for,
Awards / Expos Logos
Auctioneers / Estate Agents Logos
Business / Consultancy Logos
Career Guidance Logos
Construction Logos
Craft / Food Producers Logos
Educational School Logos
Engineering Logos
Financial Logos
Fitness Logos
Florists Logos
Health & Safety Logos
Healthcare Logos
Hotel / Accommodation Logos
Insurance Logos
IT Logos
Manufacturing Logos
Marketing Logos
Nursing Homes Logos
Pharmacy Logos
Property Logos
Recruitment Logos
Restaurant / Bar Logos
Retail Logos
Tourism Logos
Transport & Haulage Logos
Before we begin designing your logo, we like to take the time to get a feel for your business, understand your products / services and know where you visualise your company in the future so feel free to contact us for a consultation.