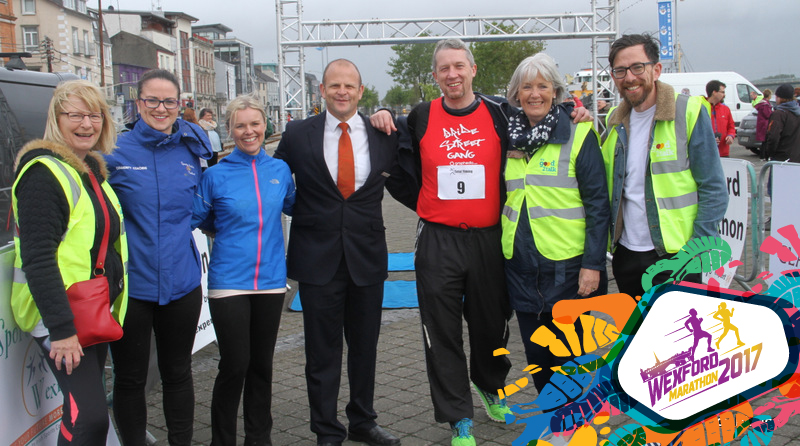 We had a lot of fun being  involved and taking part at this years Wexford Marathon, we had two teams enter "The Bride Street Gang" consisting of Niall Reck, Gavin Hayes, Dermot Foley and honorary Bride Street Member Alison Redmond from Kildare. The Second Team was Called "the Graphedia Babes" Which was Helen Sinnott, Laura Halpin, Elaine McMahon and  Ger Mulhall.
As part of the excitement and to help us run faster we got printed Limited edition racing T Shirts. See images, designed by Niall.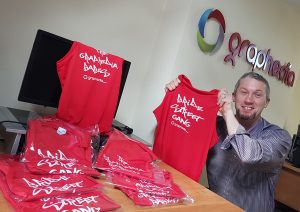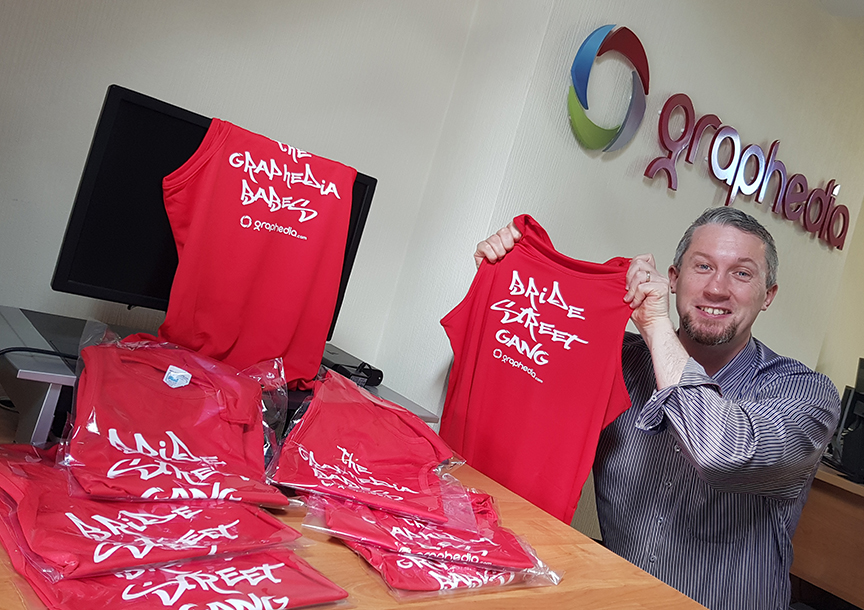 Happy to report "the Bride Street Gang" came in 7th and The Babes came in 21st.  One questions how we done that consider Niall was on the team and Gavin had spent a week on holidays (eating and drinking), on the beer at an Eddie Vedder concert 2 nights before and then enjoyed the Wexford Kilkenny match celebrations the day before 😊 .
Over 100 people entered the marathon and over 30 teams took part in the relay (in what is possible know as one of the toughest marathons in Ireland with the amount of hills involved), all running to raise funds for 'Its Good 2 Talk'.  Friends of 'Its Good 2 Talk' Chairperson, Berna Rackard, said "We are so grateful to all of these athletes for their generosity both in terms of time and effort and the funds they have raised for our charity will really make a difference to the work that we do.  Thank you so much!"
Enjoy the photos below, hope to see more teams there next year try to take on the might "The Bride Street Gang"