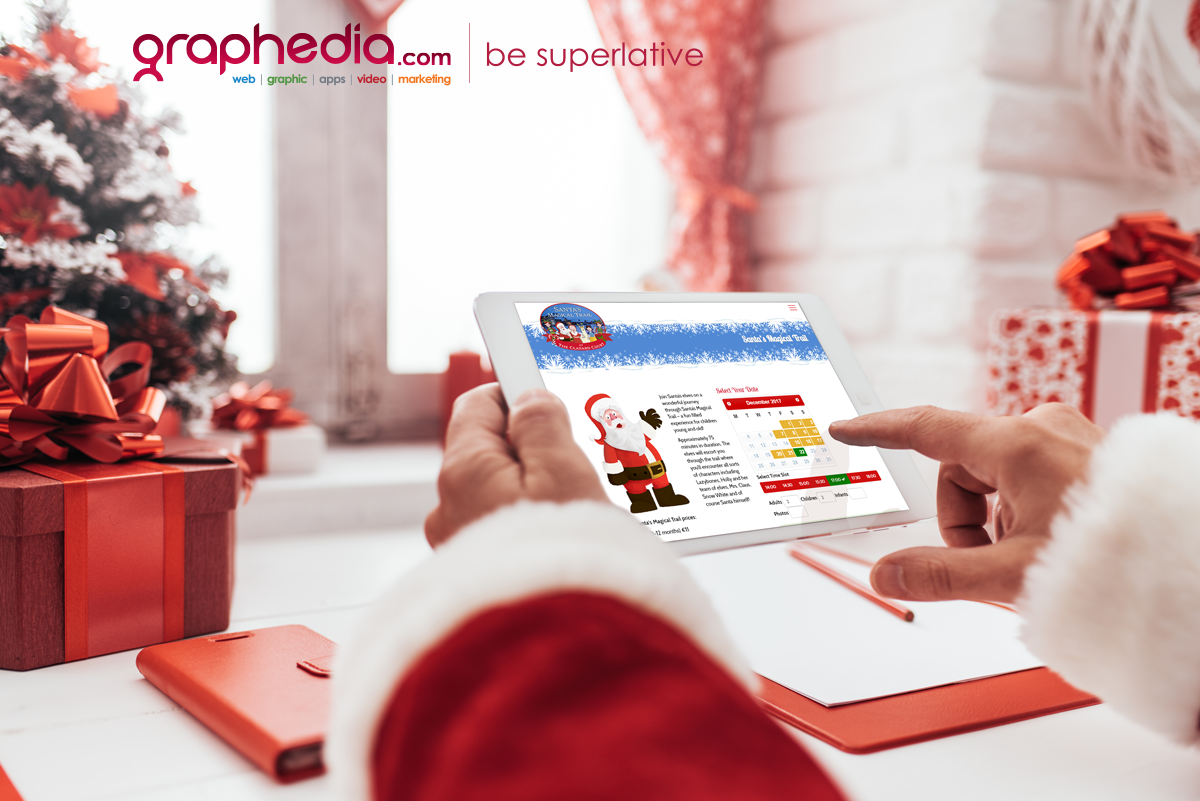 Features
Design & Development of New Website for the very popular Santas Magical Trail in Athy Kildare. Now in its third year they looked for a more robust reliable system, that can deliver and perform, meeting customers expectations.
Graphedia developed a Custom Coded Website with all the features of and Ecommerce website but with a load back end development.
Online Ticketing System
Calendar of Events (2 sections, one for trail, second for sleep over option)
Calendar broken down into chosen days and allows them to choose how many slots per day
Coupon Code Generator
Generation of Receipt, Voucher and QR code with all bookings
Custom Reporting for all departments, from Rooms, Accounts, Santas List, Toys etc
Client Manage Booking integration
Mobile optimised
Website to manage multiple orders at one time (30 a minute at one stage)
Holding period of 10 minutes for each booking
Santas Tracker Map
Check In App
Realex Payment Integration
Click here to visit Santas Magical Trail
Encase you missed it, check out the animation we done for Santas MAgical Trail too.
Project Feedback
Graphedia are the best helpers Santa could ever ask for
Niall Reck and Team Graphedia are superlative digital designers who have created a system that has transformed our Festive event and taken hours out of our day, whilst ensuring that the process of booking is simple streamlined and smart.  Graphedia are the best helpers Santa could ever ask for
Thank you Mr Claus for delivering Graphedia to our office – The best Christmas present ever 😊
Mary Fennin Byrne
Santas Magical Trail
Clanard Court Hotel