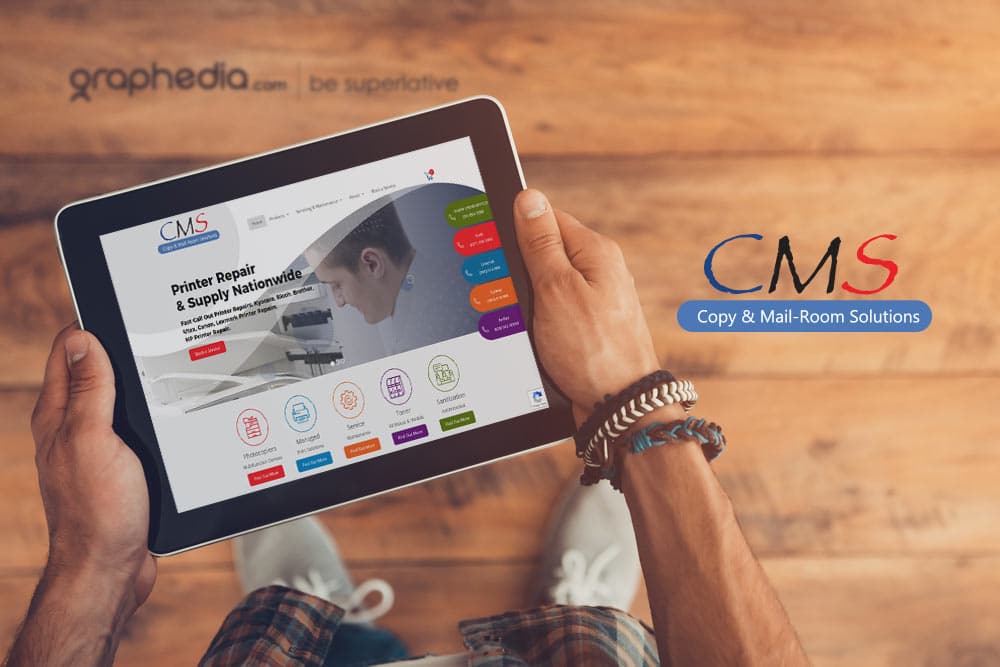 Design and development of new website for Copy Mail Room Solutions Dublin Ireland
CMS specialise in providing Complete Solutions in Printing, Copying, Folding & Inserting, and Franking. they have more than 28 years experience in their particular business sectors and can tailor their products to meet their customers specific requirements.
Graphedia have just developed a new custom built website, that is fast loading and very user friendly
Custom bespoke designed website
Custom coded website with WordPress CMS Integration
Mobile First Website Design & Development
Responsive cross platform design
Online Store for toner cartridges
Minimal plugins used.
Project Feedback
Highly recommend Graphedia for any Website advice or re-design.
We know lots about Printers & Photocopiers but needed expertise when it came to updating our Website. That is why we went to a number of Website providers to get the best advice. We chose Graphedia to create a completely new website for CMS.
We found the whole process easy, very transparent & we are delighted with the end result.
Niall & his developer Patrick & team were always available to give suggestions on ways to make the website 100% effective as our online sales tool. They were extremely patient with the multitude of changes we made during the process. We now have an extremely modern ecommerce website to help grow our business into the future.
I would highly recommend Graphedia for any Website advice or re-design.
Daniel Collins – Managing Director –
CMS
–
Copy & Mail-Room Solutions Ltd.