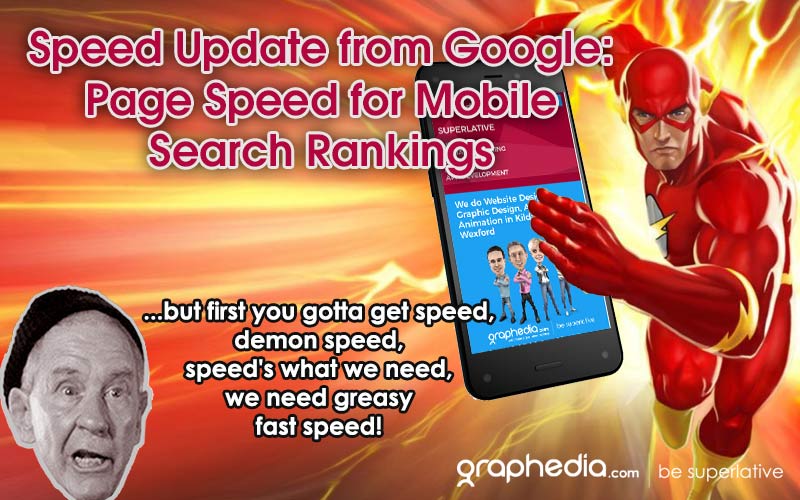 Starting in July 2018, Google will use mobile page speed as a ranking in their mobile search results.
People want to be able to find answers to their questions as fast as possible — studies show that people really care about the speed of a page. Although speed has been used in ranking for some time, that signal was focused on desktop searches. Recently Google announced that starting in July 2018, page speed will be a ranking factor for mobile searches.
The "Speed Update," as they are calling it (a new ranking algorithm), will only affect pages that deliver the slowest experience to users and it will only impact a small percentage of queries. It applies the same standard to all pages, regardless of the technology used to build the page. The intent of the search query is still a very strong signal, so a slow page may still rank highly if it has great, relevant content.
So what does this mean ??
So make sure your site loads fast for desktop but especially mobile, if your website is a year or 2 older now time to come in for tune up and get those websites running.  Although speed is one element of ranking as Google says it is all about relevant content.  Put time into your content, if you have great content this will get results, if it is great content with a flash fast page speed then you are a winner winner chicken dinner.