Promotional Video of the school for new parents to show their children so that they can become familiar with the school
Project Feedback
fantastic, fun filled video that is a brilliant reflection of our school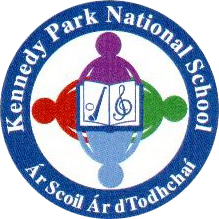 We at Kennedy Park School are delighted that we chose Graphedia to film our school video. A short video that showed all the wonderful things that happen in our school on a daily basis was never going to be an easy task but sitting down and chatting with the guys at Graphedia we were made to feel like nothing we asked was impossible!
We reaped the benefits of their expertise with all the advice and tips that took our ideas to the next level. They helped us clarify the vision for the video and most importantly they made it come to life.
After a long day filming and many hours of editing we were left with a fantastic, fun filled video that is a brilliant reflection of our school. Nothing was too much trouble for the team at Graphedia and we are thrilled with the end result.
https://www.kennedyparkschool.ie/