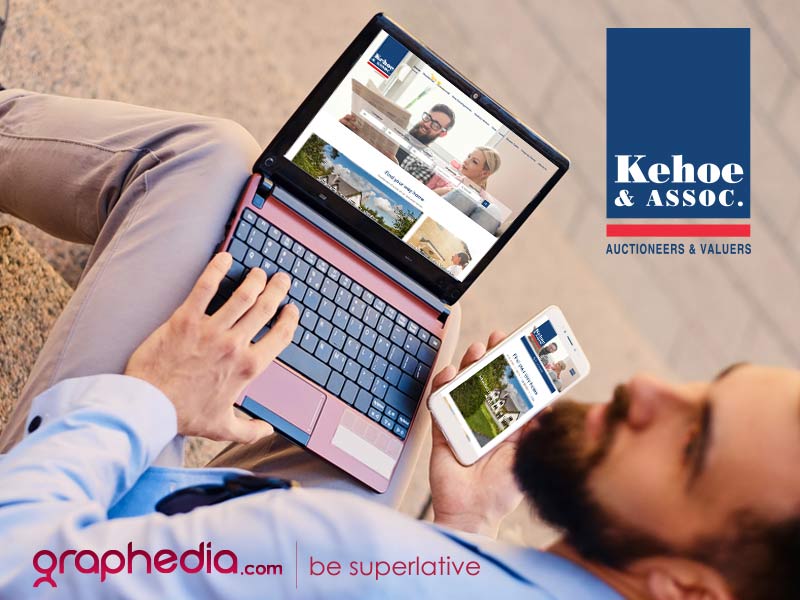 Features
New Website Design & New Property CMS for Kehoe & Assoc in Wexford, the new website has Graphedia's Custom property plugin, with Google Map Integration, JSON API for future mobile app, BER support, Automatic Area calculation m2 to ft2, YouTube support, Automatic brochure generation, Supports Plans & brochures, Multiple Categories, Features and Property Types, Custom search parameters, Agent support & Bulk management of properties.
The New Property CMS comes with the all new Property Alerts Plugin developed in house witht he following features
Sent property alerts on addition of a new property
Alerts can segmented by type / price or category
Multiple alerts per account
Responsive email templates
Customisable email templates
Full reporting and administrative section for alerts
Testimonial form Kehoe & Assoc
Over the years Niall Reck has completed a wide variety of tasks for Kehoe & Assoc. From the design, construction and management of our new website, logo design, stationery design, 'pull-up' banners, digital videos etc. He is fantastic to work with. Niall is most accessible, very accommodating, always fresh with new ideas and importantly he understands our business.  We are delighted to recommend Niall and the team at Graphedia.
Colum Murphy ~ Kehoe Property