3D Animation Designers Ireland

Creating high quality photo realistic 3D Design Services we pride ourselves in going the extra mile to deliver the very best presentation material at the most competitive prices.
So contact us today and find out how we can create impressive, quality 3D Design Services & 3d digital animations that work for you !
We create Photorealistic 3D Still Imagery, 3D Animations and Walkthroughs, Virtual Reality Environments including both 3D Object VR and Panorama VR, as well as providing other computer graphics services including; DVD Creation and Authoring, Video Editing, Vector Graphical work, AutoCAD drafting and Software Training.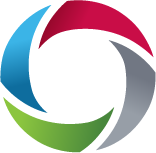 Facts tell, but stories sell, as they say and there is no better medium than video for storytelling.   Video content is becoming a sure-fire way to increase click-through rates and digital conversions. The play button has become the most compelling call to action on the Web.