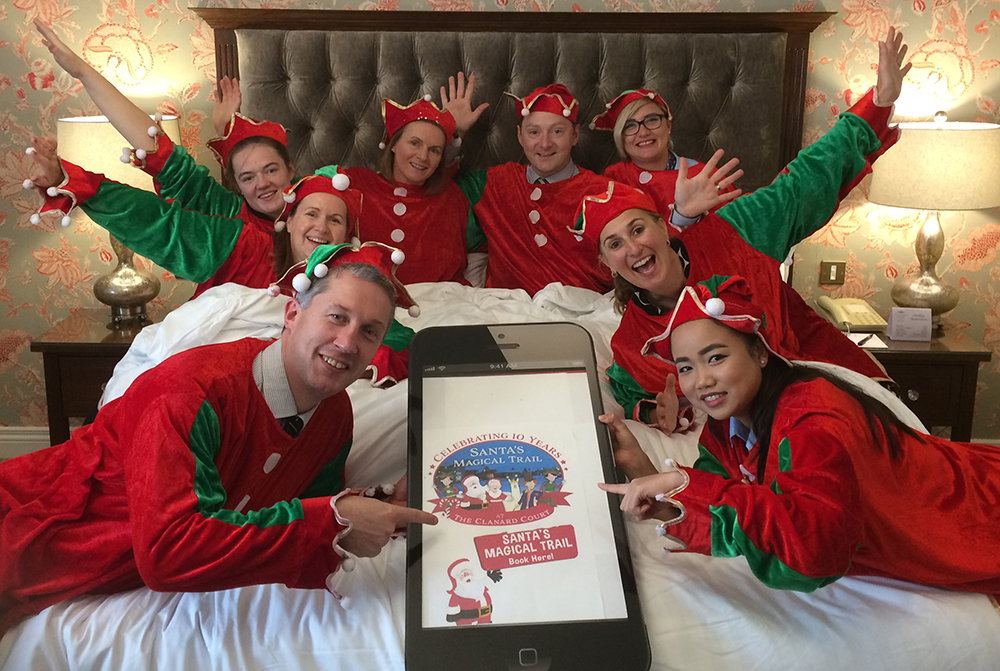 The Award Winning Santas Magical Trail website is now live.  Now in its 10th year the website is a more robust reliable system, that can deliver and perform, meeting customers expectations.  (Santas Magical Trail 2018 Launch, Niall from Graphedia, dressed up as an elf with the team from Clanard Court Hotel promoting the Sleep over part of the experience)
Santa's Magical Trail – a fun filled and action-packed experience for children young and old!
The new ECommerce Website was designed and developed by Graphedia Kildare, the new cusotm buile Event Booking Software / System integrated with WordpPress backend has a host of custom built features to help people book the event and hotel rooms online.  The success of the site meant that dates with hotel rooms were sold out within hours.
Full details of the website development can be read here https://www.graphedia.ie/website-design-kildare-wexford-portfolio/santas-magical-trail-booking-engine/
Santas Magical Trail won the Ecommerce Award at the County Kildare Chamber Business Awards in 2017 https://www.graphedia.ie/santas-magical-trail-wins-top-ecommerce-award/