Graphedia has a full in-house web development team and over 16 years experience in designing and developing websites. We have successfully delivered hundreds of websites, from brochure sites to highly complex web applications, ecommerce websites and social media platforms.
Having a fast, well-coded, accessible web site creates an enjoyable online experience and helps improve rankings in Search Engines. We are skilled at 'hand coding' and don't rely on applications to write our development code and we implement performance best practices to keep our sites fast so they are loved by search engines and users.
Using the modern technologies like HTML5, CSS3, JQuery, PHP and MySQL to enhance user experience and functionality, we can create interesting visual effects that will engage users.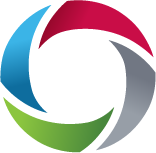 Our websites are:
Fast
User Friendly
Mobile (responsive)
Search Engine Optimised
Accessible
Support you all the way
Our web development services include:
Optimised HTML 5 & CSS 3
Responsive Websites
JQuery & Ajax
CMS Development
Bespoke Modules
PHP and MySQL development
EPOS Integration
We will help select the ideal web development technology for your needs, based on your investment and business objectives.
Looking for a professional, reliable Web Design company to work with your business, click here to contact us
We can also help generate an APP from your store if you require it and we have a range of Video & Digital Animation Services
We have some awesome clients and we would like to have you on board too