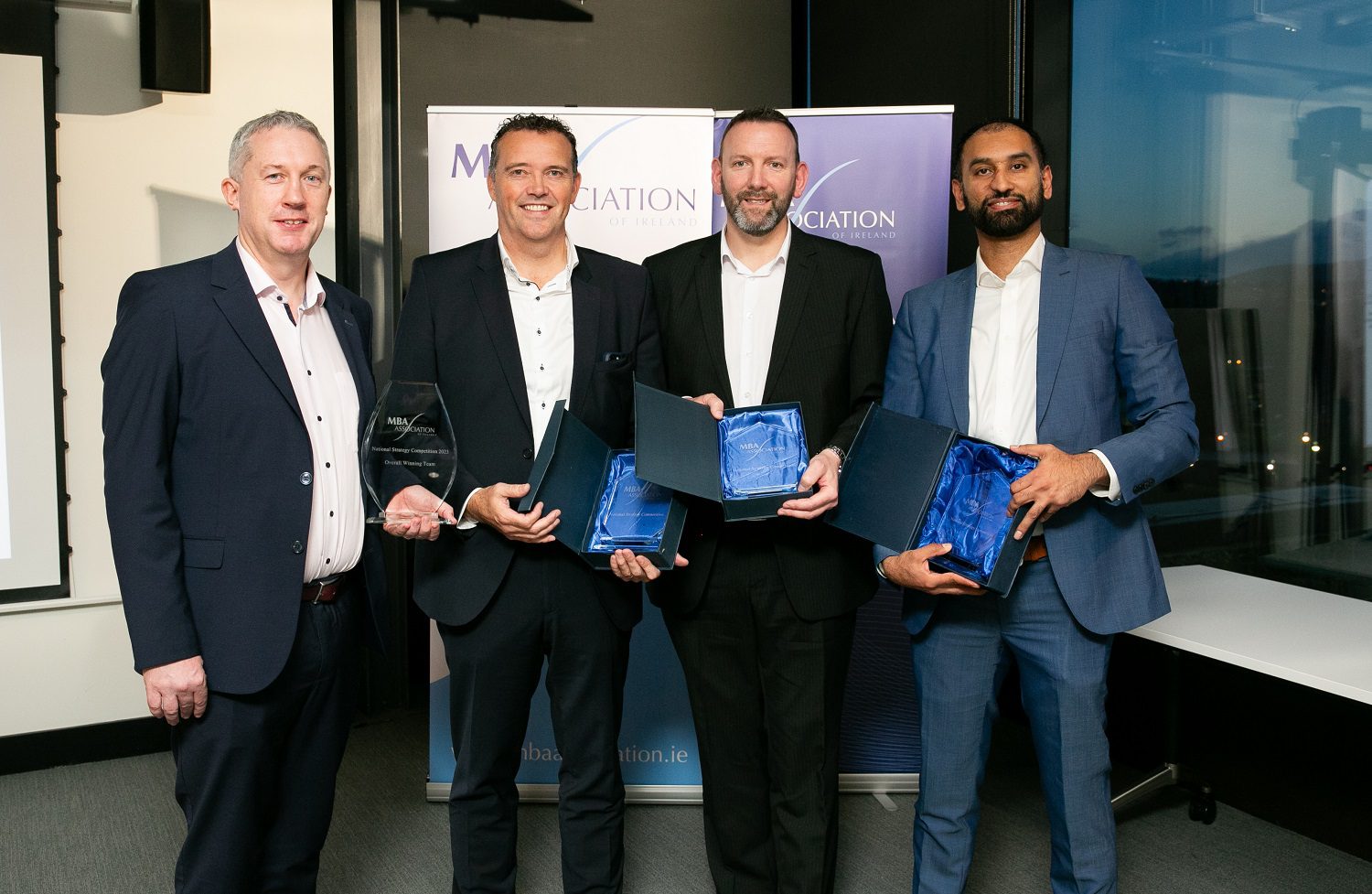 Friday 10th November marked a defining moment for the SETU Team as we clinched victory at the prestigious MBA Association Strategy Competition 2023, hosted in the inspiring corporate offices of Flutter. I'm thrilled to share that this victory is especially sweet for me, as it marks my second time securing this esteemed award.
Thank you to my team members, Hassan Khan, Fergus Bourke, and Michael Pitt you guys are amazing go team trans4mers 😊. To my colleagues from last year's winning team, Paul, Ciara, Dave, and Justin, your wisdom has been invaluable, and the lessons learned last year proved to be the foundation of our success this year.
I extend my gratitude to SETU Business College special thanks to our outstanding lecturers Ray Griffin, Denis Harrington, and Tom Egan, whose guidance and mentorship have been instrumental in our journey.
A challenging strategic case study awaited us, thanks to the MBA Association (Michelle Gallagher, Frank Dillion, Alacoque McMenamin & Michael Bulman) and  and the insightful guest judge, Ade McCormack. The morning was filled with nine strategic disruptions, pushing us to think critically and strategically, keeping us on our toes all morning.  Our competition was formidable, with teams from NUIG, DBS, UL, and Queens University. It's an honour to be part of such a competitive field and emerge victorious.