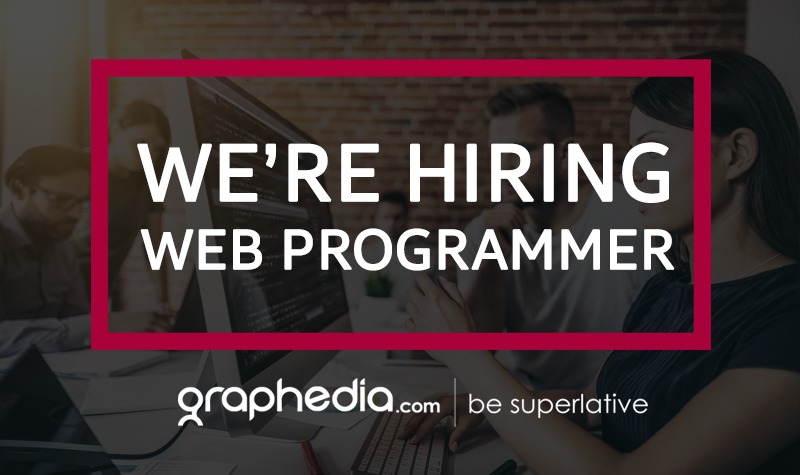 Graphedia are looking to recruit a Web Programmer to join our expanding team. This is an excellent opportunity to join a creative and vibrant work environment.
Key requirements:
Good Knowledge of PHP, WordPress  theme and plugin development, JavaScript / jQuery.
Experienced in developing for CMS systems (WordPress).
Able to work both alone and as part of a team.
Knowledge of WordPress installation, configuration, administration security and optimisation.
Web hosting, email set up, and DNS knowledge ideal.
Roles & Responsibilities:
Website development, content publishing.
Website management queries from clients. Debug complex issues and bugs using debugging tools
Conduct code reviews to maintain a clean and consistent code
Liaise with team members, clients, and 3rd party service providers
Provide support to the digital team.
Liaise directly with clients to ensure their web requirements are managed.
Experience:
2 Years Experience with commercial web development projects
Experience with industry standard design packages such as PHP, WordPress theme and plugin development, JavaScript / jQuery, MySql.
Usability – understanding of how customers interact with websites and how to improve and innovate on same
Strong interpersonal skills
Ability to multi-task and ensure flawless execution and delivery
Passionate about all things web related
Good responsive design and user interface design.
Interested? Then apply now and see what difference you could make!
Email info@graphedia.ie with the subject line "Web Programmer"
If you have sent in your cv before please send in again, remind me who you are again.
Graphedia  is an Equal Opportunities Employer
All applications taken in the strictest of confidence, call me if you have any queries