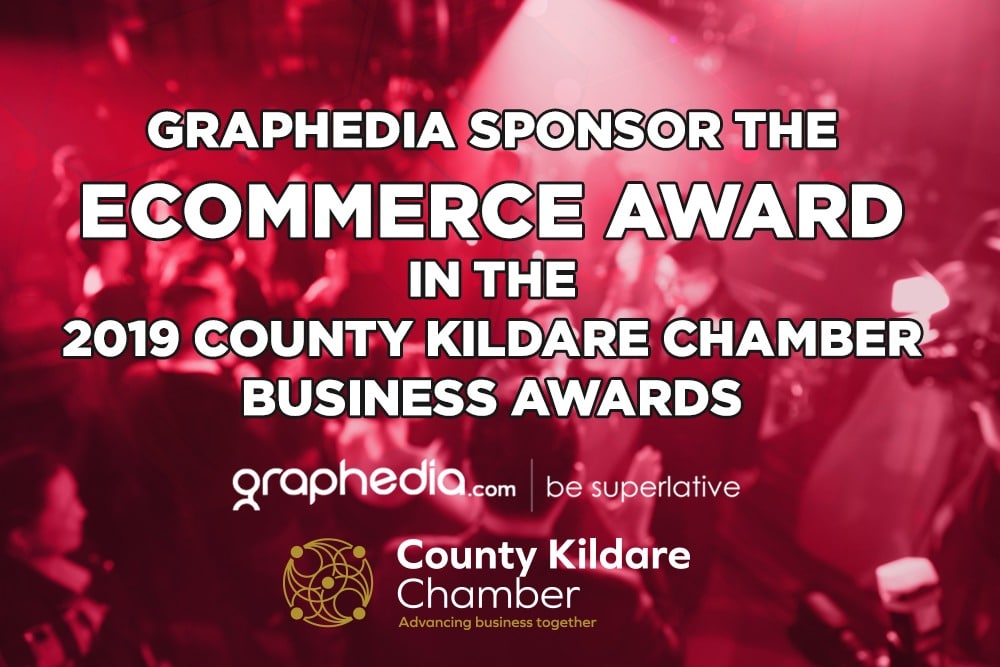 One of the most recognised, reputable business awards in the country, Graphedia are very proud to sponsor the Ecommerce Award this year.
The awards on the 29th of November in the Killashee Hotel, recognise the efforts businesses are making year on year to thrive and succeed.
If you a Kildare Business and have an Ecommerce website apply today, before Friday 20th September
Graphedia is one of the largest creators of Ecommerce Websites in the South East, with our motto "Create sales while you sleep" and over 8 million Euros in online transactions to date, we are very proud to have Sponsored the Award for the past 5 years and look forward to this year's event, and wish all applicants the best of luck.
Previous Winners Include:
This award category is aimed at businesses keen to show how they are harnessing the latest business thinking and technology to keep them at the cutting edge when selling or trading online. For this category, the judges are looking for evidence of a successful E-commerce website, and selling online. The Business should be forward thinking with a determination to strive for continued success by pushing the boundaries. The winning business in this category should have an excellent appreciation of how new technology can deliver a competitive advantage.
CLOSING DATE FOR ENTRIES IS FRIDAY 20TH SEPTEMBER 2019 AT 5PM so get applying