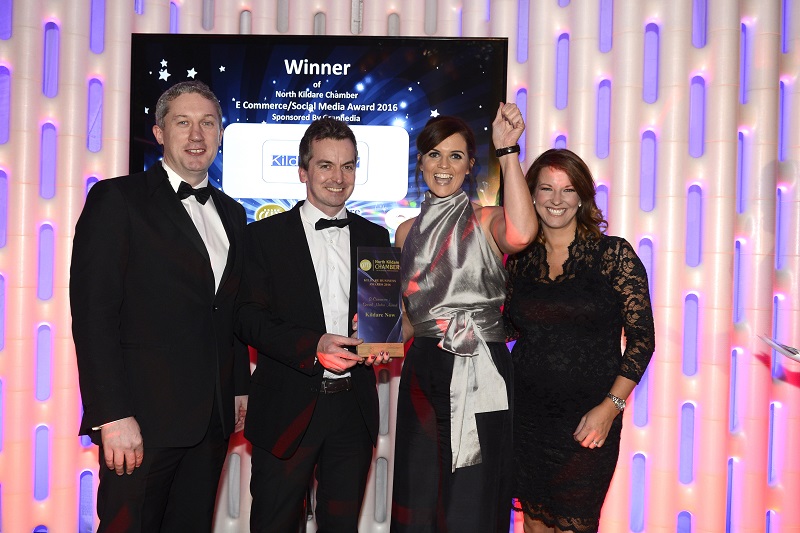 Congratulations to Team at Kildare Now for Winning the Ecommerce Social Media Award at this Years North Kildare Business Awards 2016 held in the K Club in November.  Commercial Manager of KildareNow Anna Fortune accepted the award with Content Manager Senan Hogan and Multimedia Account Manager Louise Cunningham.  Launched only 15 months ago, KildareNow won the E-Commerce & Social Media Category in which KBC bank and The Irish Biltong Co were also nominated.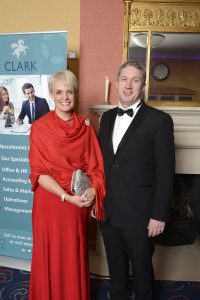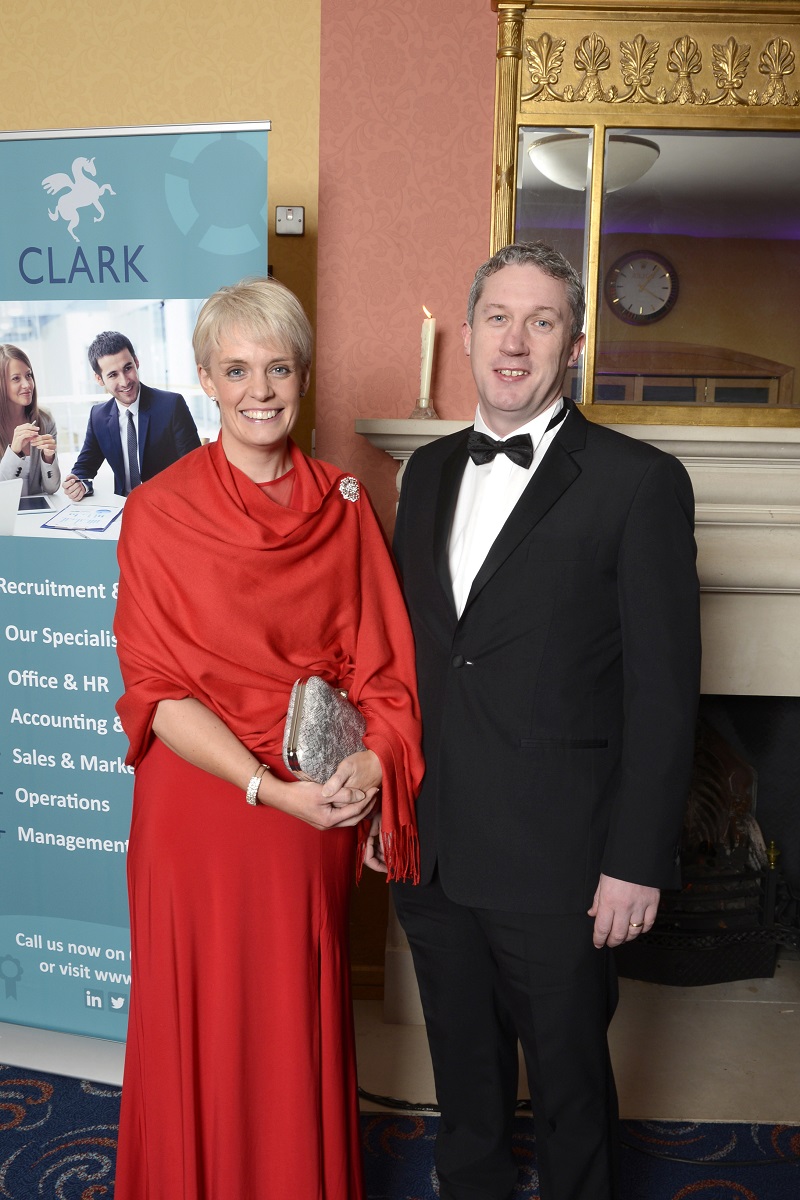 North Kildare Chamber Business Awards 2016 in association with Clark, were held on the 18th November in The K Club. The awards are county wide awards recognising the entrepreneurialism, innovation, diversity and talent of businesses across all sectors. The awards honour industry leaders through the acknowledgement of innovative business processes, product development, enterprise, sustainability and overall business success.
Graphedia are very proud to have Sponsored the Award for the past 2 years, This award category is aimed at businesses keen to show how they are harnessing the latest business thinking and technology to keep them at the cutting edge when selling or trading online. For this category, the judges are looking for evidence of successful E-commerce website, selling online, with good use of social media . The Business should be forward thinking with a determination to strive for continued success by pushing the boundaries. The winning business in this category should have an excellent appreciation of how new technology can deliver a competitive advantage.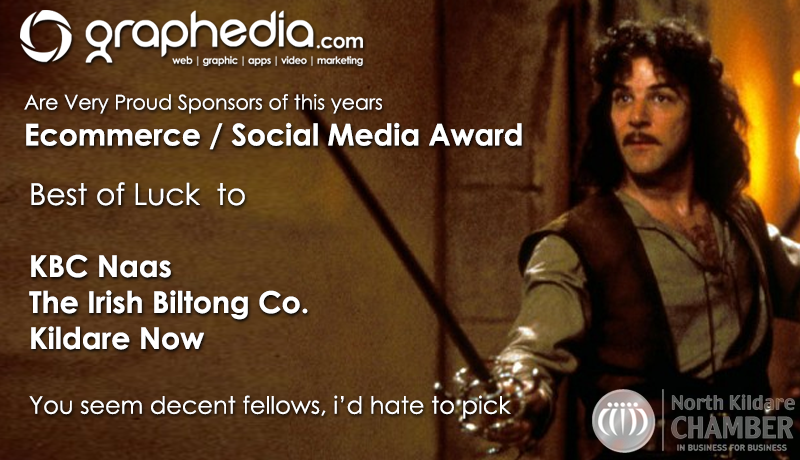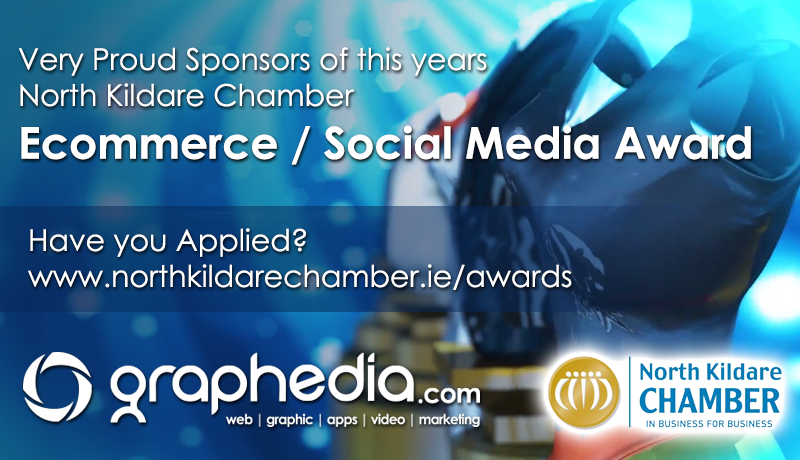 Graphedia also supplied all the graphics and Video animation for this prestigious event