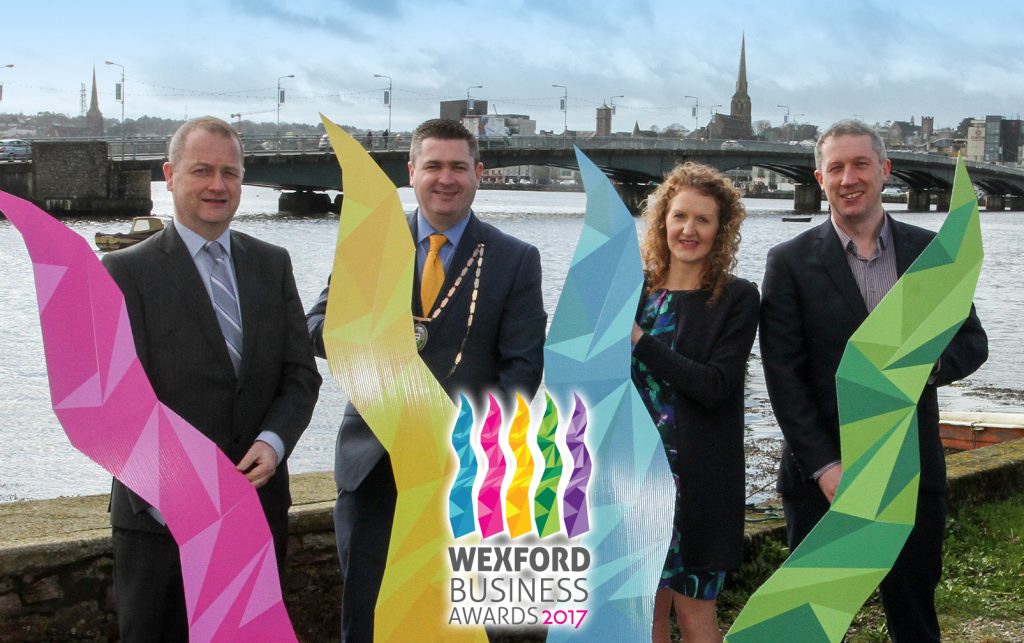 Graphedia are proud to be one of the sponsors at the 2017 Wexford Business awards, The awards now in their 9th year, the Wexford Business Awards, are county wide awards  that recognise the entrepreneurialism, innovation, diversity and talent of businesses of all sizes and across all sectors.
"We were very pleased to be able to support the most prestigious and largest business awards in the South East which has grown in stature and size since its inception, We have been sponsoring the awards for a few years now and it is a magnificent event" said Niall Reck, Director of Graphedia.
The awards honour Wexford's industry leaders through the acknowledgement of innovative business processes, product development, enterprise, sustainability and overall business success. Central to the ethos of the Wexford Business Awards is sound environmental and green business practices, as the awards take into consideration the green credentials of all entries, across all categories.
Winners and runners-up in each award category and the overall 2017 Wexford Business of the Year Award, sponsored by Wexford County Council, will be announced at the official Gala Awards Ceremony by host, Hector Ó hEochagáin, on Friday 26th May 2017 in Clayton Whites Hotel.
Launching the Wexford Business Awards 2017 on 6th March was (L-R) Tom Enright, Chief Executive Wexford County Council, Karl Fitzpatrick, President Wexford Chamber, Tracey Morgan, Office & Events Manager Wexford Chamber and Niall Reck, Director Graphedia.  Pic: Ger Hore