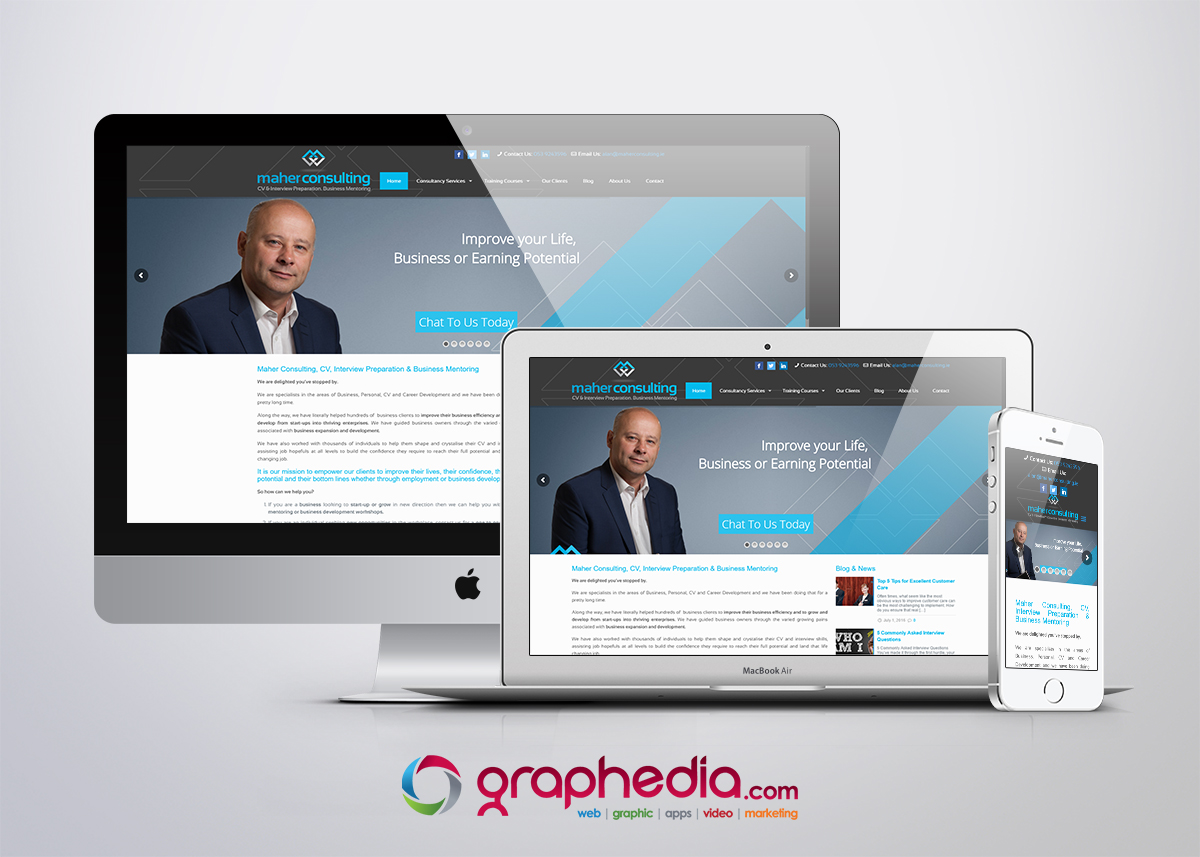 Features
Design of new Logo, Branding, Website for Maher Consulting.  Also Content Writing and Digital Marketing Services provided. A beautful corporate and professional website, highlighting all the services Maher Consulting offer.
Maher Consulting, specialists in the areas of Business, Personal, CV and Career Development and we have been doing that for a pretty long time.
Along the way, we have literally helped hundreds of  business clients to improve their business efficiency and to grow anddevelop from start-ups into thriving enterprises. We have guided business owners through the varied growing pains associated with business expansion and development.