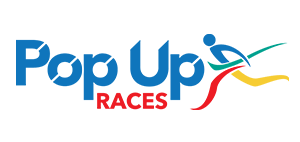 Pop Up Races decided to re-brand in May 2018, and a complete rebuild of our website, the heartbeat of our business, was required to bring our business to the next level. Having spoken to several different providers, I knew straight away that Graphedia were the company we were going to engage to look after the project.
From the moment I met Niall, I felt he understood our needs, and no matter how complicated the ask, nothing was ever a problem for the Graphedia team.
Throughout the project, our queries were answered promptly and the whole experience with Grapahedia was seemless.
In 2018 we had a slow, cumbersome website, a non functional app and a platform that was a hindrance to our business and our customers. Fast forward to January 2019, and we have a smart, user friendly, speedy site and a slick mobile app. We also have roughly 1,000 extra man hours available to our staff as a result of the automation Graphedia have brought to what used to be labour, time intensive tasks taking place in the back end of our site.
I can highly recommend the Graphedia team and we are delighted with the work they carried out for us.
We look forward to growing our business in 2019 and beyond, and our new website will be key to this growth.
Brian Conroy – Pop Up Races