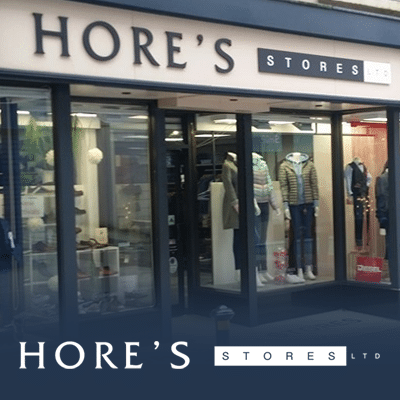 Working with the team at Graphedia has been great: we would highly recommend their services. They listen carefully and with their vast experience provide great designs, expert advice and support when you need it.
The expert advice and support, coupled with their friendly and helpful attitude kept us on track throughout the process and made what at first seemed like a daunting task stress free.
It has become increasingly important for our business to go online and we are now live and can thank the expert team at Graphedia for helping us reach this crucial milestone for our business.
We trust Graphedia and look forward to working with them in the future as we continue to grow our online business.
Hore's Stores Ltd