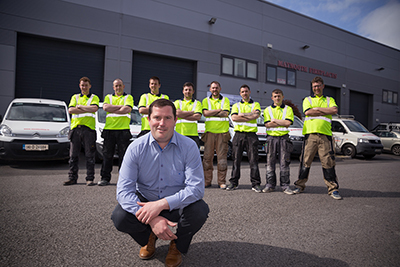 From the moment I met Niall and his team through the County Kildare Chamber, they came across to me as very professional, simple and easy to be able to work with. So when I decided that our website needed a face lift and a more professional look and feel to it, I knew Graphedia were the one stop company I needed to talk to.
They provided us with advice on what we needed along with cost options to suit all. Once we decided on what we needed, Niall and his team got to work on all very efficiently and without much hassle to us. They delivered a very professional website for us and our needs on time and within budget and continuously work with us to keep www.mosheating.ie up to date and looking great.
We would always highly recommend Graphedia as a great company to work with.
Mick O Shea Heating & Plumbing