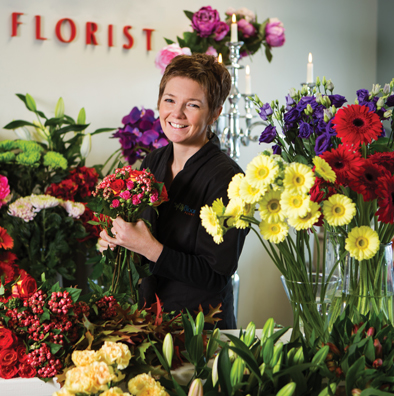 Not just web designer but customer care beyond expectation
Just before I opened my new business, I  first called to Graphedia about purchasing a website and creating my Logo.. Immediately you are made to feel very welcome. Niall, Sarah and all the team are on board. I was extremely fussy with my ideas for our website, adamant that it had to be very visual and personal to us in our business and they definitely 100% got that right. Apart from that there is always support on the other end of the phone with any of the team, whether it be a small project or large they are committed and focused. Over the last 2 years Graphedia has helped me and my business in many ways and I would highly recommend them for top quality work and excellent customer service. Lily Bloom florist 19/07/2017
---

Graphedia are the ideal fit for the job
When Ireland's Own took tentative steps into the digital age and decided that the time was right to create an online presence, we sought a website designer that was in touch with the requirements of our specified readership. Graphedia turned out to be the ideal fit for the job and for the past three years, since the launch of
www.irelandsown.ie
, Niall and his colleagues have been the perfect IT support. Any queries that emerge on the site either in the office or with the many customers subscribing to Ireland's Own via our website at home and overseas, Graphedia are just a phone call or email away, and have all issues resolved in no time at all. They are always a pleasure to deal with, and when it comes to website design, are a bright young team at the top of their game.
Ireland's Own Magazine
---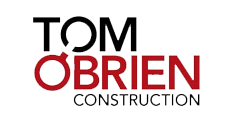 Should have gone to Graphedia the first time round
We went to Graphedia with a pretty poor website, which we had spent considerable money on. They gave us an honest appraisal of where we were and then gave us a number of options on how to upgrade and make it a much more enticing and user friendly site. There was no hard sell just the options they felt that we required clearly costed and a carefully thought out plan which indicated to us that they understood our position and how we wanted to present ourselves to potential customers. We have been really impressed with Niall, the backup he and his team provide along with a really friendly interactive service is second to none. The only pity is that we didn't go to Graphedia the first time round. Thomas O'Brien ~ TOB Con Construction
---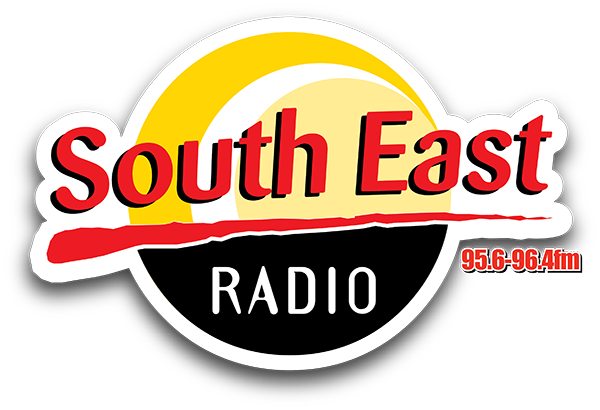 They design and develop exceptionally well
Niall & his really friendly & helpful team at Graphedia do all our Web and App development & Design. Our business requires on going innovations and progressive design coupled with prompt maintenance & adjustments ….. We totally rely on Graphedia for all of this  and they do it exceptionally well….always
Liam Dwyer - South East Radio
http://www.southeastradio.ie/
---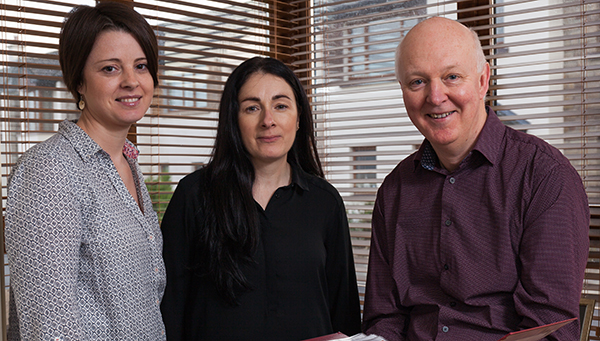 We now have a very slick site which is both Personal and Professional
Graphedia have just finished our new web site and we're delighted with the finished product. Niall worked patiently with us until we got the site we wanted and nothing was too much trouble for the team in Wexford. We now have a very slick site which is both Personal and Professional. Prior to this we had two sites, one for our products and the other which our more technical testing site. Graphedia have managed to incorporate both onto one site and this makes life very easy for our large client base.  They also built in an easy to use on-line payment system and reduced the amounts we were spending on hosting etc. All of this is now saving us money ! The new site has given us a great confidence boost as it helps us portray exactly what we are about. On line marketing is definitely the way forward for us and thanks to Graphedia we are really looking forward to a great future
Seamus Whitney - Whitney Career Guidance
https://www.whitneycareerguidance.com/
---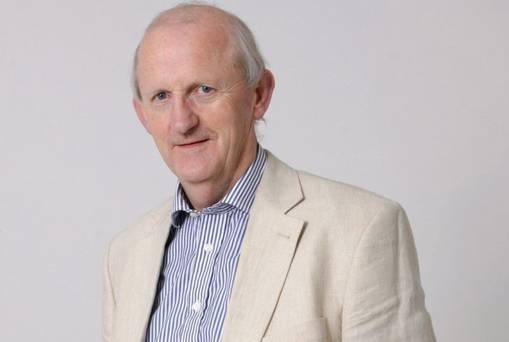 Graphedia have been strategic partners with us at MRI(wex) Ltd
Niall and his team at Graphedia have been strategic partners with us at MRI(wex) Ltd since they started. Their real Competitive Advantage (CA) is built from the solid foundation of getting to understand the clients business and where it wants to go. From this practical understanding, they construct a suite of services including, design, web sites, and social media offerings, all working seamlessly, so as to more effectively build the clients BRAND. Based on our experience I would recommend that you too engage with Graphedia as your organisation`s enabler on its forward journey. Blaise Brosnan - MRI Wexford
www.mriwex.ie
---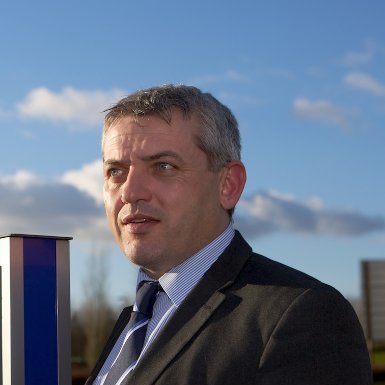 A joy to work with – Allan Shine – County Kildare Chamber
Niall Reck is a valued member of the Chamber in Kildare. I have known Niall for 18 months now and in that time I have got to know him and his company extremely well. Niall chairs our weekly business network mornings in Naas, is extremely active with the events we host and recently expanded his company by taking office facilities within the Chamber HQ in Naas. Graphedia recently won the tender to redevelop the Chamber website. His attention to detail coupled with the efficiency, work ethic and knowledge of his industry is excellent. What impresses me most about Niall and his team in Graphedia is
Delivers - They deliver on time and within budget
Experience - An in depth knowledge of a ever changing environment within his sector.
Personability - A joy to work with, his participation also with the array of events we host is very evident. Niall is a team player, he is also a very valued aid to businesses who need mentoring or/and advice
Community - Niall is very involved with community projects. He supports an variety of charities which is very commendable
CEO North Kildare Chamber
---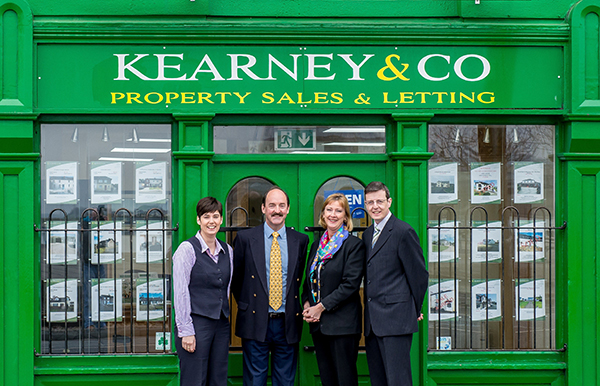 Our fresh, colourful image has been a major factor in our continuing growth
Kearney & Co. are on their 2nd generation website with Graphedia and we love it and our clients do too. Niall also designed our logo and our overall look which we update regularly with him. Furthermore, if we are ever running a new campaign or need an advert or new banner, he and his team are a mere email away! There is no doubt that our fresh, colourful image has been a major factor in our continuing growth throughout the Wexford property market. Superlative, he says, in his shy way, highly professional service we say and thanks, Niall, Sarah  & gang.
John Kearney www.kearneyproperty.ie
---
Exceptional creative talent and professional delivery
Graphedia designed and built two excellent websites for me. After numerous discussions, the guys fully understood the nature of my two businesses and built websites that very strongly identify and clearly display their different offerings. I have received superb feedback from customers which, in turn, has converted into strong loyal business. The sites reflect both Graphedia's and our own high standards of creativity and professionalism and our customers recognise this as soon as they contact us through either site. I am delighted to recommend Graphedia. They are very cost-efficient, highly creative, on time, and the after-care is second to none. Superlative! Martin Cullinan (AKA Bob Conway, TODAY FM.)
---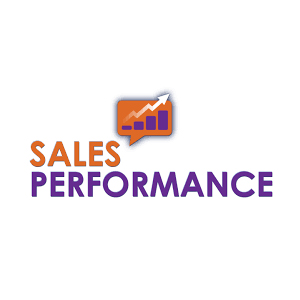 Sales Performance
Dear Niall, As a new developing business, one of the most important tasks for me was to create a website that would represent my work in a confident and professional manner. During my decision process, and I wanted to work with someone that understood what I wanted to achieve. So Graphedia was the perfect choice for me. I found that working with you, everything was made easy; the commitment to building a website was done at a steady and manageable pace. I was provided with the proofs of how everything would look. As a result of a very good first consultation, you understood my business, therefore the proofing the redrafting of pages, were minimal, allowing me time to focus on my business. My website now captures and reflects my business perfectly. It is also starting to generate enquires. I am always delighted that when a customer calls me, the first thing they do is compliment my website. So this is just a short note to thank you for helping me. I found you and your team a pleasure to work with. I am happy and very confident of referring business to you as a result of my experience. Yours sincerely, Jo Collins, Sales Performance
---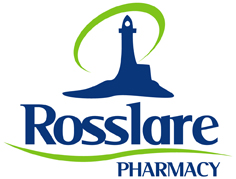 Rosslare Pharmacy is now on the map
Since Rosslare Pharmacy opened we wanted to appeal to all types of customers but we always lacked attraction to those who use the internet. Thanks to Niall and his team at Graphedia we now have a fully functioning E-commerce website. Throughout the site development the team, especially Corey, were very responsive and helpful with all of our questions. They designed a logo and website which is attractive, eye-catching and in keeping with our current branding. Graphedia always sent us in the right direction by giving us advice on different aspects of setting up an e-commerce website such as what company to use to enable customers to purchase items through the website. We were always given the pro's and con's and we were then in a position to make a very informed decision. If you are looking to build a site from scratch or update and get a professional and friendly approach then I highly recommend Graphedia. Rosslare Pharmacy
---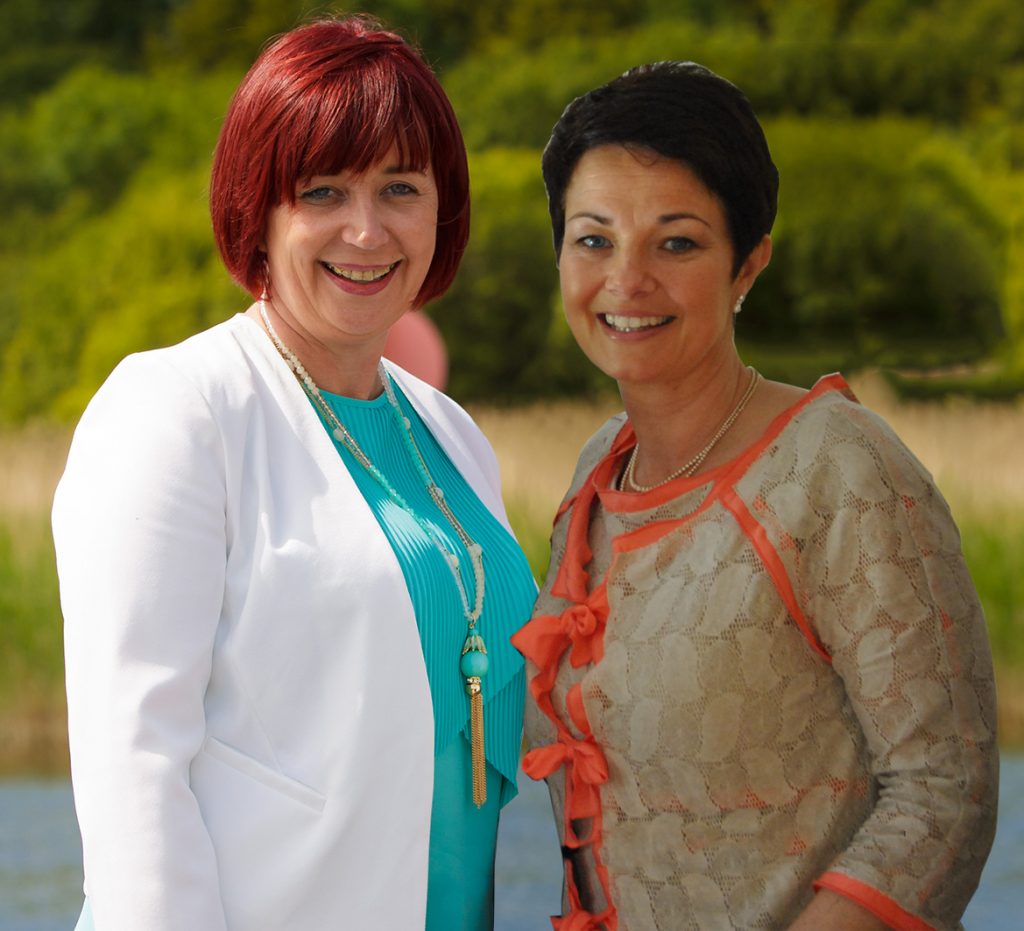 Very creative, professional, prompt and delivered within the timeframe
Relax Ireland Holidays, we first approached Niall when the business was in its infancy stage and Graphedia did an amazing job and totally understood the concept of our holiday rental business. Graphedia are a great company to work with, very creative, professional,  prompt and delivered within the timeframe. We  highly recommend Niall and his team for all types of website and design work, we continue to work with Graphedia to date  for all design and website  upgrades. Relax Ireland Holidays - Brenda & Caroline
---

Graphedia are a vital cog in the continued success of our pharmacy
Niall and his fantastic team at Graphedia are a vital cog in the continued success of our pharmacy.  We have availed of many services over the years including logo design, flyer artwork and website development, as well as the deployment of our e-commerce platform. The results of their work are visually stunning and fully functional for the end user. The prompt and professional service delivered by Graphedia is second to none.  The team is always available to answer any query we have, no matter how small. There is a genuine will on their behalf that our business continues to be the best in can be.  We very much view Graphedia as part of our team now - our very own cool IT and graphics department! Fortunes Pharmacy
---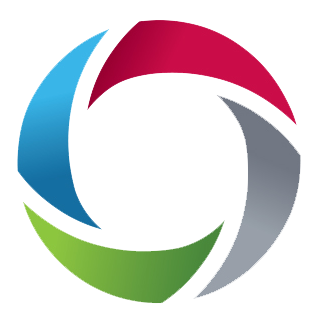 outstanding commitment right through out the course of his work
From the onset we have had an excellent working relationship with Niall from Graphedia while he has created a very distinctive new website for our company. Both design and supply of the finished product went beyond our expectations. We found Niall to be extremely professional and flexible in his approach, providing outstanding commitment right through out the course of his work. He had a clear understanding of all our needs and used his expertise to portray this through out the entire website. We would have no hesitation in recommending Niall from Graphedia to any other business looking to develop their website, an absolute pleasure to work with. You won't be disappointed! Joseph Hennessy  Nahanagan Electrical Engineering Services Ltd.
---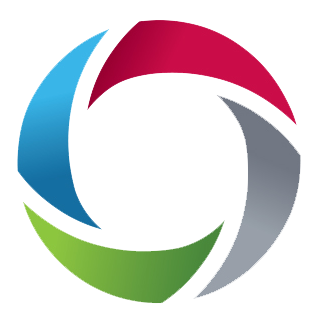 I would strongly recommend Graphedia to any Company
We in House Of Finance engaged Niall last year to totally redsign our Website and we were delighted we did.He produced excellent results and We are in no doubt that our new website has helped us in many ways to grow our business at House Of Finance.I would strongly recommend Graphedia to any Company who wants to grow their business, Regards Ronan Twohig House Of Finance.
---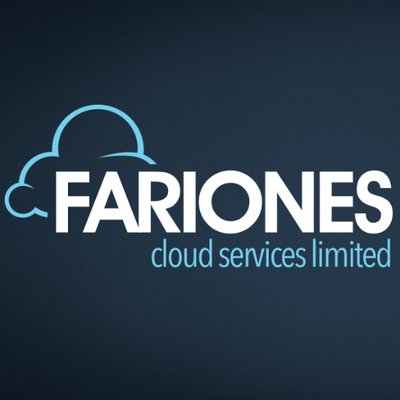 Graphedia far exceeded my expectations
Graphedia designed header & profile graphics for my business social media accounts. All that was required from me were the key words to be included in the header photos. The quality of the header & profile graphics developed by Graphedia far exceeded my expectations. Fellow members of the County Kildare chamber of commerce have commented favourably on the completed designs. Consequently, my business is starting to grow followers online. I have known Niall Reck of Graphedia, since January 2017. What I like about Niall is his passion for business, and his ability to engage with people around him. I would recommend Graphedia to any company that wants to grow their business. John Burns, Director, Fariones Cloud Services Limited.
---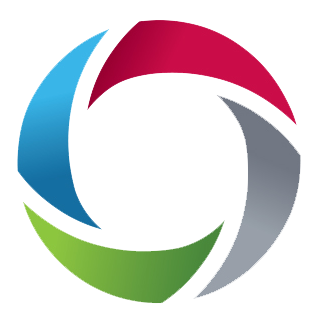 excellent work that employs the latest technology and techniques
You can always rely on Niall for excellent work that employs the latest technology and techniques. He is great to deal with and can explain complex issues in simple terms and fully involves the customer in the design site. You will know a Graphedia site the minute you see it (they are always the good ones!). I have no hesitation in recommending Niall to solve any companies ebusiness issues. Look at their client listing. Aidan Mahon - Doyle Mahon Insurances
---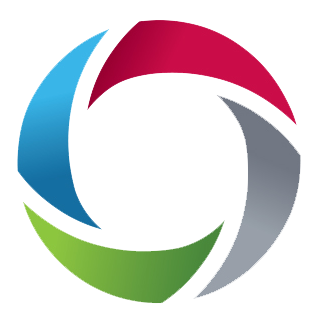 excellent website designer
I have known Niall, and worked with Graphedia, for a number of years. Niall is both personable and highly professional, insightful with his observations and concrete with his recommendations - overall an excellent website designer. Dr. Kevin Sludds ECTI Ethics
---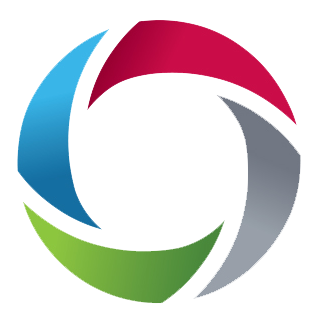 I would strongly recommend Niall for your website.
AMPM Safety have used Niall (graphedia) services twice, the first time was for our first website, Niall did an amazing job, creating a website that was easy to use and easy for our customers to get information. The results were immediate, with the website been made for within two weeks for extra clients from the web. The second time we use graphedia was after our website was given to another provider and the website could not be found on google, once Niall took over again the website was 1st on google search and we got back the money we paid for website within weeks. I would strongly recommend Niall for your website. Shane Dunphy  AMPM Safety
---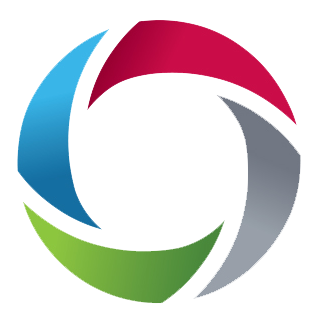 He's very driven, focused and strives to ensure his customers are winners.
A pleasure to recommend Niall and his company Graphedia. Niall's expertise in Web design & all round support and recommendations has been invaluable in enabling me to deliver success. He's very driven, focussed and strives to ensure his customers are winners. Liam Moran Hotelier 
---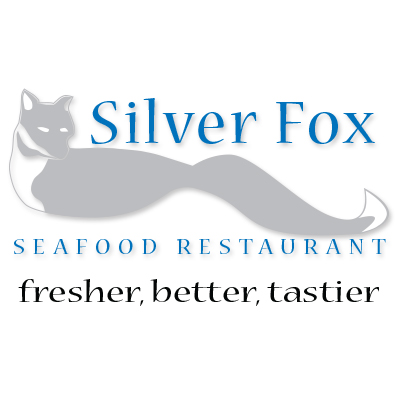 Industry knowledge and guidance is invaluable
From start to finish our new website project was handled very methodically and professionally with all queries answered in a timely manner and only a call or email away. Niall understood our brief with the focus on our customer's needs which translated fluently into the design, ecommerce and the search engine optimisation of the website which have added significantly to our business. The launch  from our old website to the new one was seamless. Niall possesses excellent leadership qualities and leads a dedicated team. I would highly recommend graphedia's range of services as our latest website far exceeded our expectations and needs, their wide range of industry knowledge and guidance is invaluable. Shane Carroll, The Silver Fox, Kilmore Quay, Co. Wexford.
---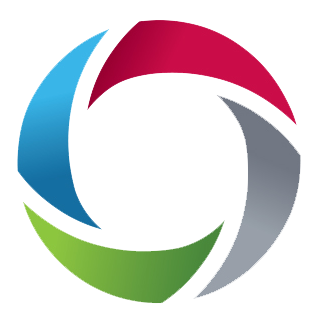 Special Events Limos
Special Event Limos Testimonial for Graphedia In February 2009 we decided to replace our website. It was fine as a start-up website but unfortunately it wasn't generating very much business for us. I had a very specific idea of what I wanted in terms of how it looked, its functionality and the exact areas and markets that I wanted to target. I spoke with Niall from Graphedia and from the outset, I was very impressed with his record of success with the other business and moreover, this ability to grasp exactly what it was that I was looking for. We started work on the project in March 2009 and it was a pleasure to deal with Graphedia right the way through. I was highly impressed at all times with Niall's positivity and enthusiasm, combined with the utmost of professionalism and the highest degree of technical ability. I had an idea that the website was going to be good but I had no idea just how good it would be… The website not only met my expectations and vision for the project, it easily exceeded them. The look is perfect, it is simple to navigate and it contains all the functionality that I required. But the piece de resistance is the search engine optimisation. As the man he did. The website is so well optimised that it reaching our exact target market in all the areas that I wanted to reach. The bottom line is that since our new website went live about two ago, enquires have increased and sales have increases. Before the new website we relied mostly on flyer drops, posters, contacts in the limousine business and word of mouth meaning that most of our business was localised in the Wexford area. We are now receiving calls and taking on bookings from a much wider area…Dublin, Louth, Kildare and Wicklow in the last week alone. In my opinion, if you would like to broaden your target market, increase sales and reduce your advertising budget, a search engine optimised website from Graphedia is a good way to achieve these goals. When I think of the high level of the customer service given by Graphedia and the immediate impact on our business in terms of new customers and sales, the cost of the new website is very reasonable and well worth it. Kind regards, Special Event Limos
---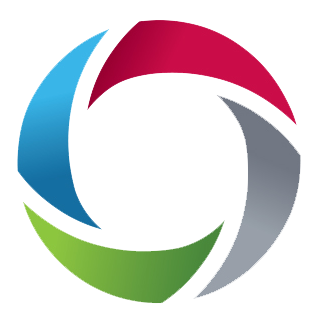 Personal General Insurance
Dear Niall, On the strenght of your work completed for us I am happy to offer this testimonial for your business. Your excellent advice, knowledge and attention to detail in delivering our new look website is really appreciated and we are very happy with the finish. We wish you the best with your business and you will always receive our recommendation. Regards, John Power QFA FLIA APA (Personal General Insurance)
---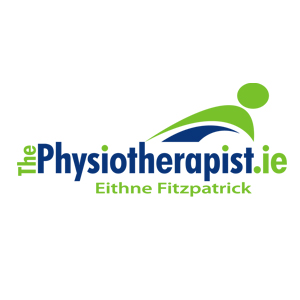 Physiotherapist.ie
4-7-13 To whom it may concern, If you need a website that works, get Grapheida. If you want your website to be on the first page of Google, get Graphedia. If you need an inspired Logo get Graphedia. Niall is a genius at branding, logos, websites and SEO's He won't come cheap but his work is great value. Yours sincerely, Eithne Fitzpatrick
---

Paula Malone Carthy Photography
Testimonial for Niall Reck Graphedia
 To whom it may concern
It is both an honour and a privilege to have this opportunity to write this testimonial
For Niall Reck Graphedia
After many attempts with various web designers over the years to have a website created for my business I eventually choose Niall Reck Graphedia. There are many attributes which set Niall apart from other web designers. On first meeting with Niall I found that he was enthusiastic, interested, understood my requirements and along with adding his own advice and expertise he completely reassured me that he would perfect an enviable fantastic website for my business and not only that but he would get me onto the first page of the google search engine for "Photographer in Wexford".
All this he has done with expertise
As a photographer my website relies heavily on the visual and Niall was able to produce a design that not only enhanced this but also a design that is aesthetic and easily navigated by the viewer. He has supplied me with training and is always at the other end of the phone of I have any queries.
My Graphedia designed website has made a huge impact on my business and I am absolutely delighted with it. I am very proud to be able to direct my clients to
www.paulamalonecarty.com
I have, unreservedly, no hesitation in recommending Niall to all your friends, business colleagues or anyone you know who need a website. Niall is professional, thoroughly knowledgeable in his field, enthusiastic, Energetic, Competent and I regard him in the utmost esteem.
Paula Malone Carty
Photographer
6TH August 2014
---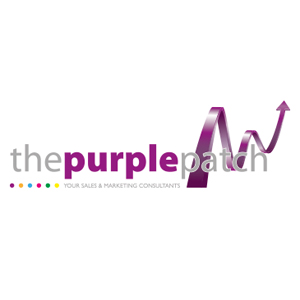 The Purple Patch
RE: A job well done   Niall, Graphedia has constantly delivered innovative and cost effective web development solutions to me for over ten years now, during which time you have continuously helped me grow revenues. Our most recent project culminated in winning the overall prize for the "Best Business Website of the year 2010" at the annual chamber of Commerce Business Awards. In business terms this has meant steady stream of enquires from as far away was Donegal and since the formation of our site in April 2010 we have experienced a month by month increase in unique visitor numbers for a period of six months. Graphedia has played a significant role in the success of our business to date and constantly maintains the optimisation of our site to ensure our Number 1 position on the main search engines, a feat we know most will promise, but few can deliver. I have and will continue to refer my clients to Graphedia for you simply deliver the best value for money. Yours sincerely, Damian Donlon
---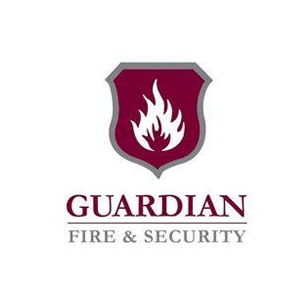 Guardian Fire & Security
In 2010 Guardian Fire & Security engaged the services of Niall Reck and his team at Graphedia to design and develop our company website
www.guardianfireandsecurity.ie
During the initial consultations Niall took the time to gain a real insight into the nature of our business, our customers and our needs, thus creating a website that reflected our ethos and values. We also availed of some of the additional services that Graphedia provide including, Search Engine Optimisation, Web hosting, Individual Email Addresses and training which would allow us to update our blog and manage our web statistics in house. Graphedia, has in the essence allowed us to create and manage an online presence which has resulted Iin an increase in the new customers and revenue streams. We found Graphedia at all times, professional, prompt and attentive. They have always been available at the other end of the phone or by email to field our queries or offer advice. We are more than satisfied to continue to do business with Graphedia and I would be more than happy to recommend Niall to and his Team for any web related services. Yours Sincerely, Brendan Stamp, Guardian Fire & Security
---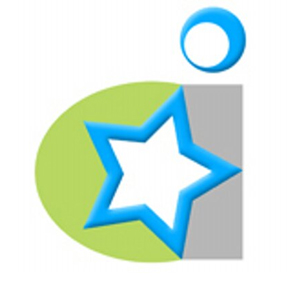 Creative Impressions
To whom it may concern, I feel the need to inform any person, business or group that owns a website or may be thinking of setting up a website of the fantastic results. Graphedia have provided to for our company creative impressions and website
www.creativeimpressions.ie
. I had a website before I joined the BNI Menapia chapter but it was only a website that people went to if I told them the address. It was not being picked up in Google, it was not being picked up through links. It was doing very little for my business. I approached Niall Reck of Graphedia after hearing great things about their company and services. Niall promised to make my website work better, look better and most of all come up in the Google rankings. He promised to have me in the top 5 on the first page within 4 weeks and consistently remain there. Niall delivered on his promise and when we finished working on the site making it look better we went to 'live' and within two weeks I was getting calls from potential new customers. The cost of doing the website has paid for itself ten times over and I would like to thank Niall and Graphedia for their work, which is truly fantastic. I would recommend anybody who would generate new business from a website to talk to Niall Reck in Graphedia, like me you won't be disappointed. Keep up the good work Graphedia and thanks again. Regards, Michael Goggins
---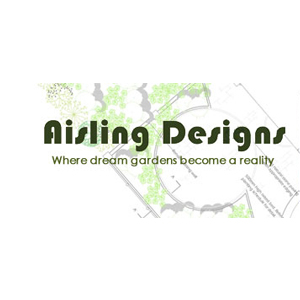 Aisling Designs
For:  Niall Reck of Graphedia, 6 Carigeen St. Wexford. Graphic Design & Website Development Service From: Betty Kehoe, Aisling Designs, Garden professional. Niall developed a website for me in 2008. He discussed my requirements, advised on the options and got on with it. Niall communicated in non computer geeky speak. From start to finish it was a very pleasant and professional experience. He exceeded my expectations in all aspects of the transaction. I have no hesitation in recommending Niall's company to anyone running a business. My business has benefitted already from new contracts as a direct result of my web site. The initial financial outlay for the website was repaid within a few months by new 'googling' customers. Thank you Niall Wishing you continued success in the future Betty Kehoe Aisling Designs
---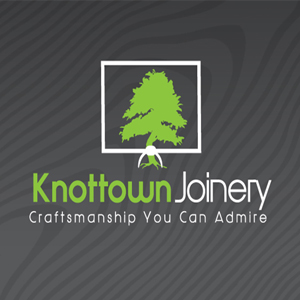 Knottown Joinery
When I decided it was time to take the plunge and get a website for my business, I choose Graphedia. Niall used his expert knowledge to design not only a website but also a whole new image for my company including a new logo. The design process was straight forward and simple. I gave Niall some info on my business and he came back to me with many different designs for the logo. Each design was unique, represented my business accurately. Once I settled on a design for the logo, Niall then worked his magic on designing the website continuing the theme of the new logo throughout. Niall is very thorough and professional. He listens to what your needs are for your site and builds a unique website designed to maximise your web page presence. There are many other website designers out there, who seem to regurgitate them same tired old template and stick your name on top of it! However Graphedia do the exact opposite of this. Having a website has been great asset for my business. I'm very happy with the services provided by Niall and his team at Graphedia, and I would have no hesitation recommending Graphedia. John Purcell Knottown Joinery
---
Dulann.com
We came to Niall in the need of new eCommerce website. Our previous website did not allow customers to buy directly online, and this platform was needed to further develop our company. Niall was very professional at all times and worked patiently through our many demands to create a website we are very proud of. He worked with us to develop our brand identity through our website and also through our training partner and retail brochures. He also developed three promotional videos that make it easy to understand eLearning for each of our target segments. We could not fault Niall on the design and quality of everything he produced to us. He was able to develop a complex payment system that made it easy for our customers to purchase our course directly online. We are already starting to see the benefit of Niall's work through the interest we are receiving from our potential training partners. I would not hesitate in recommending Niall to anyone who needs a new website, or an expert touch and all aspects of web design or promotional materials. He was always on hand to provide assistance, and worked with us to develop new ideas in creating a strong brand identity. We look forward to working with him again in the future. For Niall Reck from Dominic White of dulann.com 19/03/14
---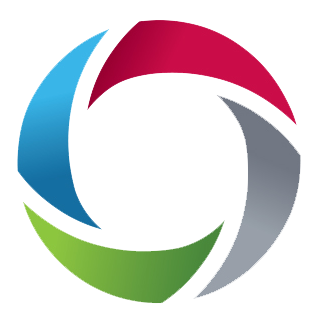 delivering imaginative solutions – Colm Neville
Niall is as sound as you get!! A really professional individual with an acute awareness of his clients needs, regularly delivering imaginative solutions on time and within budget. I have used Niall many times and have always been delighted with the results.
Owner, Riverside Park Hotel
---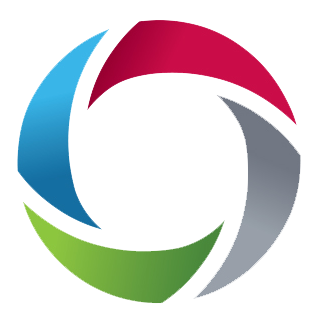 Kieran Burns Partner at Burns Shanahan
If you are looking for a cheap website that nobody looks at, get anybody to do it. If on the other hand you are looking for your comnpany to stand out and be remembered on the web, contact Niall.
---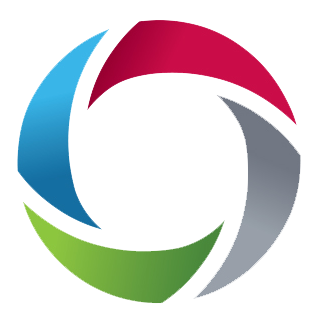 delivers the result every time – Tom Banville
Niall truly is an expert in his field - Website and Graphic Design. I have known and used Niall on many occasions for website design and development, graphic design and marketing material design. He is easy to work with and delivers the result every time. If you are looking for a web or graphic designer give Niall a call.
---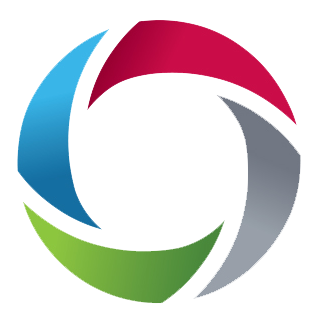 exceeding all expectations – Tara Lane Marketing and PR
I have worked with Niall and the Graphedia team on various projects. At every stage in the process, I found Niall to be extremely knowledgeable and easy to deal with. He listened to the brief, made excellent suggestions and delivered exactly what was required, before the deadline, exceeding all expectations. I would highly recommend Niall and the Graphedia team.
---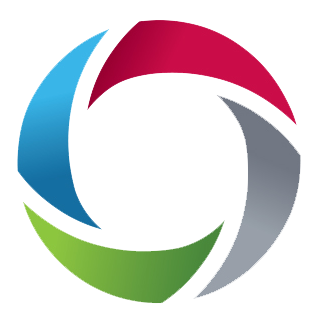 amazed at the amount of business that has come our way – John O'Leary
Niall designed our website from scratch and we have been amazed at the amount of business that has come our way as a result of the attractiveness of our website. Niall offered good value service with no hitches and was great to deal with.
Partner at Frizelle, O'Leary & Co., Solicitors
---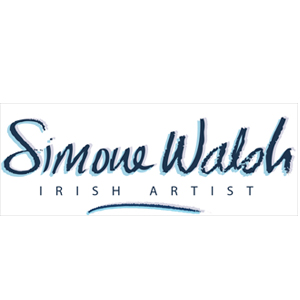 is a pleasure as he is honest and thorough in his business – Simone Walsh
It is my pleasure to recommend Niall Reck from Graphedia. My fabulous new web site he and his creative team have designed for my business has paid for itself many times over and it is only in its second month! Working with Niall and his company is a pleasure as he is honest and thorough in his business.
---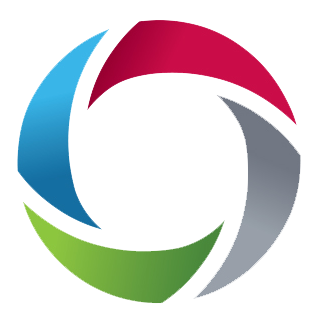 A talented and vastly experienced website designer – Madeleine Quirke CEO Wexford Chamber
A talented and vastly experienced website designer who listens to what the customer wants. Works with you when and wherever you are and always puts the customer first. Niall is also a real professional who happens to be a really nice person.
CEO Wexford Chamber
---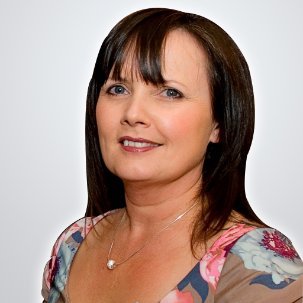 The result, a fantastic website, that delivers results. – Jo Collins / Sales Performance
If you need to create a website for your business or perhaps you just need to freshen up your design, I would highly recommend Niall and his team. They listen and respond to your needs, they make some suggestions based on their experience. The result, a fantastic website, that delivers results.
MD at Sales Performance
---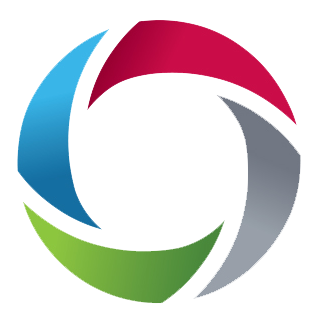 Great guys to work with – Michael O Connell
Graphedia helped us with the design and build of our website and from the get go we knew we had made the right decision. They quickly understood what we wanted to achieve, they were very accessible at all times , they hit every deadline, nothing was too much trouble for them. They also helped us greatly with our branding, I cannot recommend them enough, great guys to work with , thank you Niall , Sarah and team from all at
House Of Finance
---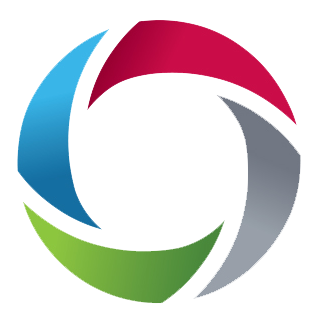 totally personalised service with rapid response times
We have used Graphedia as our only supplier of website development since we started and our experience with Niall & Sarah Reck has been so good we would never even contemplate going anywhere else. We get a totally personalised service with rapid response times and they take away from us the stress and strain of running our website. Graphedia are currently working on our new website . We have no hesitation in recommending Graphedia to anyone-anywhere. Val W Stone, Managing Director, STONE FOOD MACHINERY LTD.
---