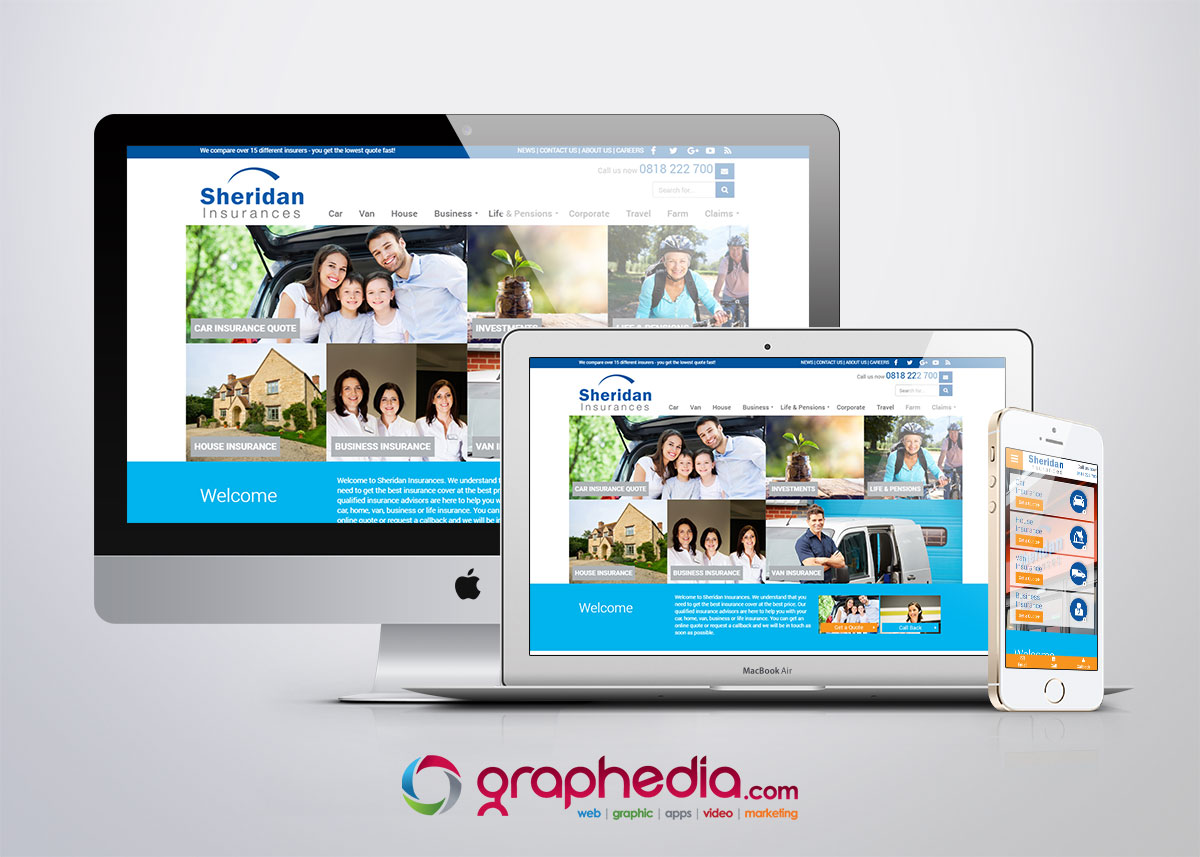 Features
New website and re-design of Sheridan Insurances website – sheridan.ie.
Complete rebuilt of their existing site, integrating clients new branding.
Custom modules to extend WordPress to allow Sheridan's marketing department make changes on the fly.
Integration of Google Tags, Google Analytics and Google Webmaster Tools.
Fully responsive site, built on the Bootstrap framework.
Custom administrator options to allow client to change site functionality easily.
Custom design for mobile viewers for better experience on mobile devices.
SSL, Cache, and gZIP compression.
Site running on NGINX and PHP-FPM, resulting in faster performance on a high demand website.