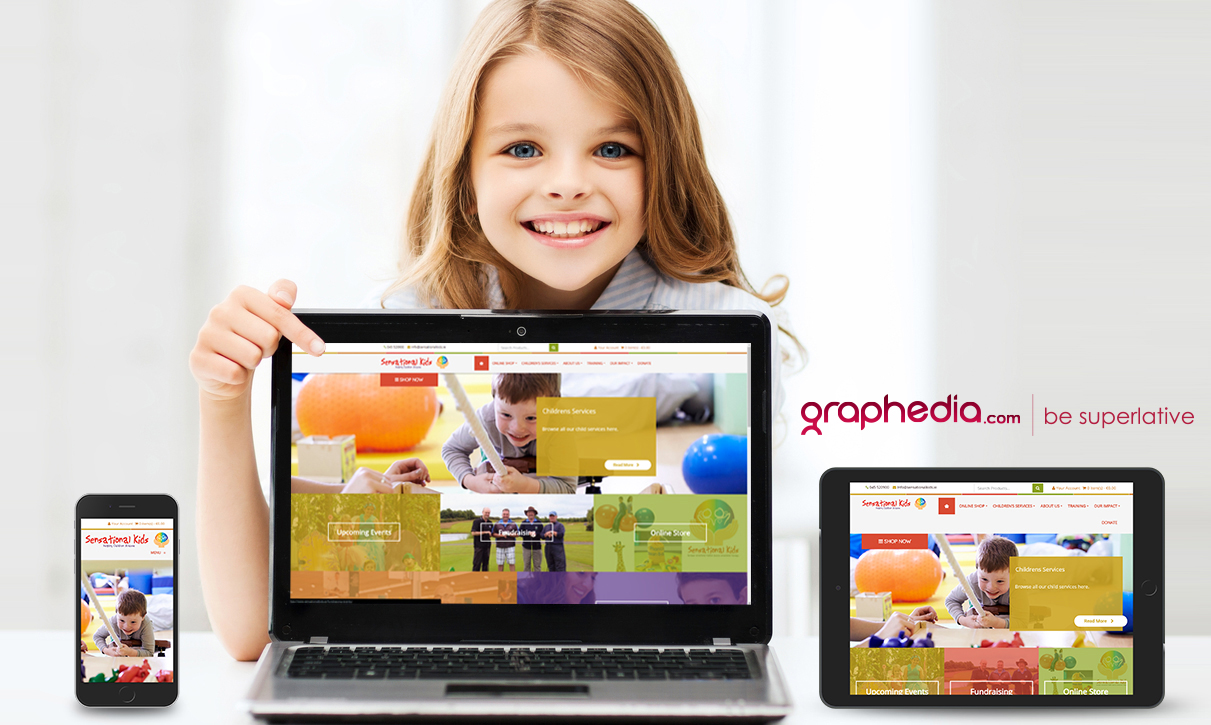 Features
Graphedia are very proud to Design & Website development for the fantastic Award Winning Charity "Sensational Kids" The charity provides affordable and accessible child development services for children of all abilities, including those with special needs and other developmental delays.
The website we built from ground up, importing data from previous website, it is a E-Commerce Responsive, with Realex Payments Integration, Donation feature,Rich Data Tags for E-Commerce and a Custom Event Booking Plugin, with PDF Tickets with QR Barcodes, Attendee Lists, Event Reporting.
Click here to visit New Website
If you want to find out more what they do press play on the video below
Testimonial from Sensational Kids
Niall and his team have been an absolute pleasure to work with
Since our initial meeting with Niall from Graphedia, to delivery of our new website,  Niall and his team have been an absolute pleasure to work with. They are very quick to respond and get things done very efficiently. Graphedia provides great customer service with a smile – so much so that we are always pleasantly surprised at how promptly and happily they respond to any questions or requests that we have.
Graphedia have delivered above and beyond our expectations. They have been extraordinarily generous in supporting our charitable organisation by providing us with a website that makes an impact in so many ways. Graphedia are a very ethical company and are a shining example of a company demonstrating their corporate social responsibility in a very practical and meaningful way.  We really could not be happier with our new website and the team at Graphedia.
We are extremely grateful for their kindness, generosity and professionalism.
Karen Leigh
Founder & CEO, Sensational Kids CLG