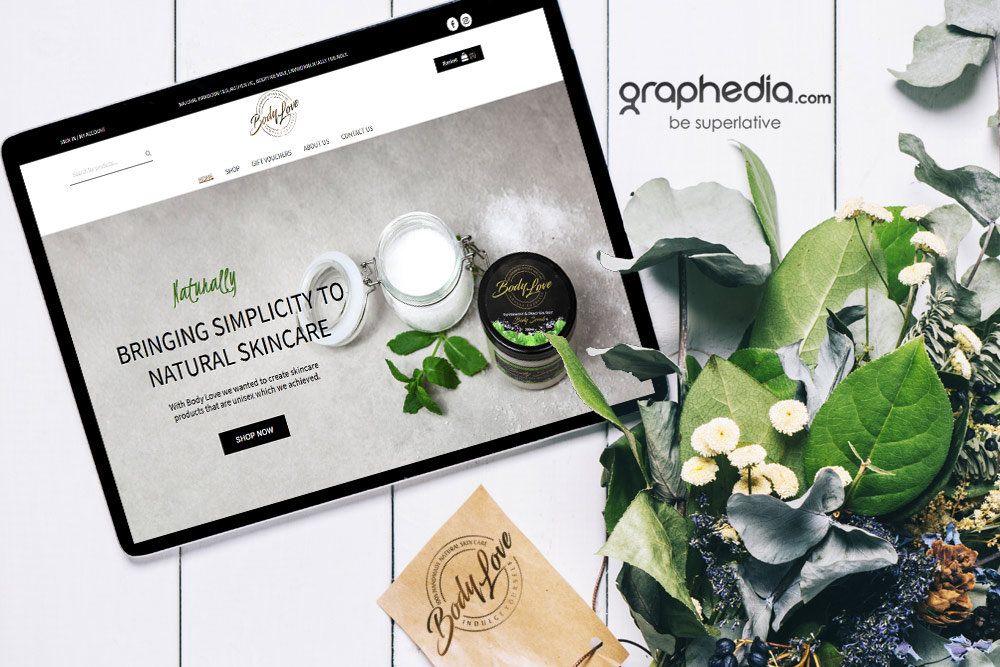 Very Professional looking Website Design & Ecommerce Development of new online store for Bodylove Natural Skincare products based in Wexford.  Graphedia have just developed a new custom built website, that is fast loading and very user friendly.
Body Love products care for your skin while boosting the mood giving you the feel good factor to face the day. Body Love brings simplicity to natural skin care and a sense of wellness.
Custom bespoke designed website
Custom coded website with WordPress CMS Integration
Mobile First Website Design & Development
Responsive cross platform design
Minimal plugins used.
Custom Theme
Project Feedback
Did I make the right decision with Graphedia? A 1000% 
In the early days of setting up my business getting a Logo was a daunting experience. After a lot of searching I came across Graphedia, I met with Niall and very quickly I knew I was making the right decision. Logo is a very important part of who you are, it's your branding, it's what people recognise your business for. But I wasn't quite sure what I was aiming for.
Within weeks Niall and the team came up with exactly what I was wanting and now our business was starting to come alive.
Some months ago I decided to get a new website and immediately engaged Niall and the team. The journey from start to finish with my website was fantastic. At our initial consultation Niall was very aware of what I was wanting to achieve with my new website, and he certainly delivered a website that I am so proud to have customers & visitors visit. It was so important for me to have a professional website, a team who listened and supported my dreams. Prior to the launch of our website Niall & the team engaged with me by email ensuring that I was happy with all aspects, photos etc for our website. It was an extremely painless & stress free journey as they did all the work & all I did was sit and wait for the final product.
The support to me going forward is a email or call away and that is exactly what I appreciate.
I was trained up on Behind the scenes of my website which is great as I have the control of the small things that I need to know about. Did I make the right decision with Graphedia? A 1000% A big Thank you to Niall, Sarah & team it has been an absolute pleasure doing business with Ellie - Body Love